Experts cautious over Schumacher news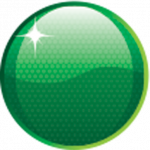 A number of medical experts have voiced caution over Michael Schumacher's future following news that he is no longer in a coma and is being moved from the Grenoble hospital in France.
A statement from the Schumacher family on Monday confirming the developments has raised hopes for the Formula 1 legend's future, which has hung in the balance since suffering severe head injuries in a skiing accident last December.
Schumacher has been transferred to a rehabilitation centre inside another hospital in Lausanne, Switzerland, which is significantly closer to the seven-time world champion's family home.
The news was heralded by fans and Formula 1 stars alike in a flurry of social media activity in the hours following the confirmation.
Former F1 doctor Gary Hartstein, who has been an outspoken observer of the Schumacher case, has stressed that, by definition, the last update from manager Sabine Kehm on the German's condition in April had already confirmed that he was no longer in a coma.
"At the beginning of April, she told us Michael had moments of awakening and of consciousness," Hartstein wrote on his blog of the updates from Kehm.
"Once again, by saying this, she told us in almost clinically perfect language that Michael was no longer in a coma.
"She used two terms that only specialists actually distinguish; for laymen being awake and being conscious are the same thing.
"This language, then, clearly was used based on discussions with Michael's care team, and reflected a highly accurate description of his minimally conscious state."
Hartstein added that "this all leaves a very bad taste in my mouth".
"I cannot help but think that this is a highly cynical use of language, using the truth to convey an impression that is almost certainly false," he continued.
"I cannot but think that if Michael had emerged at all from the minimally conscious state that Sabine so accurately described in April, we'd be told that Michael is leaving for rehab, that he is having problems expressing himself and will work hard to get better. Or that he's having to learn to walk,read, write, etc all over again.
"But no, we're told what we already know, and pretty much told to not ever expect further updates."
Other experts, such as the president of Germany's Society for Neurology and Emergency Medicine, Dr Andreas Pingel, have warned that Schumacher could remain in a "permanent vegetative state".
"Patients who have been in a coma for so long, quite often go through an Apallic Syndrome phase – this means that they can have their eyes open but have only an extremely limited awareness of their surroundings," he told The Telegraph.
The statement from Schumacher's family concluded that "his further rehabilitation will take place away from the public eye".