Amon: Hartley remains a hope of F1 call-up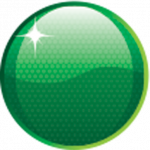 Chris Amon, New Zealand's only surviving Le Mans 24 Hour winner, says he hopes that countryman Brendon Hartley can still find a pathway back into Formula 1.
After being on Red Bull's young driver books and more recently carrying out Mercedes F1 simulation work, Hartley has raced in a number of sportscar classes over the last three seasons, moving to Porsche's new factory World Endurance Championship effort for 2014.
The 24-year-old shared the #20 Porsche 919 hybrid with Aussie Mark Webber and Timo Bernhard at the weekend's Le Mans 24 Hours.
Hartley performed crucial stints during the night in the #20 which moved into the lead of the race at the hands of Bernhard before its drivetrain failed when Webber stepped behind the wheel with two hours left.
Amon, who won Le Mans with the late Bruce McLaren in a Ford GT40 in 1966, said he hoped the Porsche sportscar program can lead Hartley back in the frame for a F1 ride.
"I'm absolutely a fan," Amon told Yahoo NZ Autos of the young Palmerston North star.
"I hope that his performances in the sports cars could still open a door into Formula 1.
"Brendon will bounce back from this – the fact that, you know, they were going so well and then had this issue is a real heart-breaker for him, but he will be back again, I'm sure."
The last Kiwi to grace an F1 grid was Mike Thackwell 30 years ago.
Amon made 96 starts between 1963 and 1976, taking a best of fourth in the world championship with Ferrari in 1967.
The now 70-year-old's Le Mans triumph was, incredibly, his only finish in 11 appearances at La Sarthe.
"It can be a bit of a heart-breaker and I certainly feel for Brendon. But I hope that he will take strength from this," Amon added.