Webber: Fighting for the lead surprised Porsche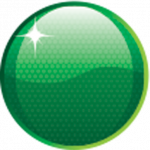 Mark Webber has admitted that emerging as the leader deep into the Le Mans 24 Hour came as a shock to the Porsche factory squad.
The #20 Porsche 919 hybrid Webber shared with Timo Bernhard and Kiwi Brendon Hartley had led and then was second in the closing hours of an epic that was full of twists and turns.
Ultimately with two hours left to the finish the Porsche, with Webber on board, slowed before crawling into the pits with a race-ending drivetrain fault.
The same fate befell the #14 2-litre V4-powered 919 which had fought hard for drivers Romain Dumas, Neel Jani and Marc Lieb.
After being stranded in the garage for a long period the #14 returned to the battle for the final lap to see the chequered flag.
On his return to La Sarthe for the first time since the ill-fated Mercedes-Benz campaign in 1999, Webber was delivered another cruel blow by the world's greatest sportscar race.
However Webber managed to draw many positives from Porsche's return to the top bracket for the first time since 1998.
"I think we never expected to be in such a great position towards the end of the race," Webber said.
"There is never ever a good retirement in Le Mans, but today is one of the best you could probably have in a way, because we went so far and we learned so much.
"Few people know how hard it is to get the cars to this point in the race. I'm really sorry for the guys.
"If you stop early you learn nothing and it's tough.
"When you stop with a lap to go it's probably even more brutal. It was our first time here at Le Mans and we were very close to the podium."
After 20 hours Bernhard had taken the #20 into the lead, raising hopes of what would have been a memorable moment for Porsche.
However after handing the car over to Webber for the final stint, just 20 minutes into the Australian's run the powertrain problem snuffed Porsche's chances.
Fritz Enzinger, Porsche's vice-president of the LMP1 program said: "This result is not the reward our team deserved after this intense time of preparation work."