Strong results 'well overdue' for Tim Slade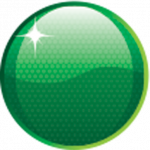 Tim Slade is hopeful that this weekend's Skycity Triple Crown at Hidden Valley will prove a turning point in his maiden season with Walkinshaw Racing.
The 28-year-old joined Walkinshaw from Erebus Motorsport this season and has had to be patient as the Melbourne-based Holden outfit undergoes a rebuilding phase under the leadership of Adrian Burgess.
Despite promising flashes of speed, the Supercheap Holden has endured a lean run of results across the opening 16 races, recording just a single top five finish.
Slade has finished four of the last five races outside the top 20, with contact-induced steering failures twice taking him out of contention, and a clutch issue ruining a front-row start in New Zealand
"The good results are well overdue," said Slade ahead of Hidden Valley.
"Our Commodore struggled for outright speed in Perth all weekend, but we made some changes for Sunday.
"We should have finished in the top-10 based on that alone, but a bent steering arm from some contact finished our day.
"So things have to turn around, and I'm looking forward to bouncing back at a place that I enjoy and have had typically solid results at."
Slade enjoyed a break-out weekend in the V8 Supercars Championship at Hidden Valley in 2010, recording a pair of top six finishes.
He's come away from Darwin with at least one top six from each of his three subsequent visits to the venue, which he describes as one of his favourites on the calendar.
Like the majority of drivers in the field, the South Australian is also buoyed by his team's recent test day at Winton, where a number of new components were tried across its four cars.
"We've made some improvements with the package that are definitely going to help us in Darwin," Slade said.
"And there's more developments in the pipeline as well, so there's no reason we can't continue our move up the grid."
While the circuit's long straight may hurt the competitiveness of the four Walkinshaw Holdens, the team can take confidence from scoring a pole at the venue last year with James Courtney.
Slade is meanwhile confident that he'll be one to revel in the event's typically hot conditions.
He competed in the Cairns Ironman 70.3 in the break between Perth and Darwin, finishing the 1.9km swim, 90km ride and 21.1km half-marathon in 4 hours and 44 minutes to place sixth in his age group.
"I feel so much fitter, without a doubt," he said.
"My fitness level is probably the highest level that it ever has been.
"The fitter you are the more it helps you in the car, especially if the conditions are not ideal, or if something goes wrong – such as your cool suit failing."
Slade is 16th in the V8 Supercars Championship standings heading to Darwin, just one place and six points ahead of the man he replaced in the Supercheap Holden, Russell Ingall.