POLL: Which model should Ford race in V8s?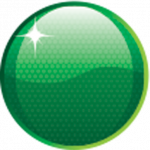 As talks continue over Ford's future involvement in V8 Supercars racing, we want to know; which of the Blue Oval's models would you like to see on Australian race tracks?
Save for an eight-year hiatus during the international Group A era, the Ford Falcon has underpinned the company's Australian racing efforts since the late 1960s.
Just one more face-lift for the nameplate remains however before the Falcon is killed off along with the company's Australian manufacturing in 2016.
The update, due to hit showrooms in November, would have a lifespan of just two seasons if it is homologated for racing – a stark contrast to the six-year cycles seen for recent BA/BF and FG shapes.
While Ford has yet to give any public indication of its plans, much has already been made of the possibility of rule changes allowing its two-door Mustang to be raced.
Ford Australia will add four-cylinder and V8 powered Mustangs to its local model line-up towards the end of 2015, effectively taking over the V8 'hero' position from the Falcon.
The Mustang is Ford's car of choice for its NASCAR Nationwide Series commitments in the United States, sitting below its Fusion Sprint Cup contenders.
A more likely proposition meanwhile appears to be the Mondeo, which is set to assume the role of Ford's flagship family car following the Falcon's demise.
Although enjoying under half the 2014 year-to-date sales of the Falcon, 1,400 sales between January and May sees the Mondeo ahead of the combined volume of the Volvo S60 and Nissan Altima, which are the V8 Supercar weapons of choice for their respective manufacturers.
Like the S60 and Altima, the Mondeo does not come with a V8 option. Whether Ford would invest in the development of a quad-cam V8, or in fact present a case for another configuration to be homologated, to go along with a potential model change remains to be seen.
Ford Performance Racing star Mark Winterbottom recently threw his support behind the possibility of the Mondeo bodywork entering V8 Supercars.
"For aerodynamics I'd love them (Ford) to bring out a new shell," said Winterbottom via his YouTube channel.
"If we brought out the Mondeo we'd have one of the quickest cars in the category, but with the Falcon it's quite big compared to a Volvo or Nissan.
"As much heritage and history as the Falcon's got, in terms of performance, if we brought in the Mondeo it'd be really quick."
If Ford does continue in V8 Supercars, which model would you like to see it race? Cast your vote on the Pirtek Poll below.