Nitiss assumes World RX lead after Norway win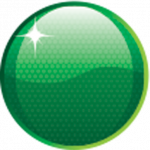 Latvian teenager Reinis Nitiss is the new leader of the FIA World Rallycross Championship after recording an impressive victory in Hell, Norway.
The OlsbergsMSE Ford driver produced a lights-to-flag drive in the final despite former World Rally champion Petter Solberg applying severe pressure on the rookie in the latter stages.
In the end, the 18-year-old just managed to fend off Solberg for the win, while American Gymkhana star Ken Block came home in third on his World Rallycross debut.
The victory moved Nitiss into a three-point lead at the top of the championship standings as he became the third different winner from as many races this season.
"This is amazing, just amazing," said Nitiss.
"I will not forget this. I was racing in front of two stars and finished ahead of a World Champion.
"My aim at the start of the season was to finish in the top 12, I really didn't imagine I could win."
Nitiss led the proceedings at the end of the first day but it was Brit Liam Doran, who topped the Intermediate Classification after the four heats.
Former Formula 1 world champion Jacques Villeneuve just missed out on a semi-final berth after finishing in 15th spot for Albatec Racing. The French-Canadian was driving Andy Scott's Peugeot 208 Supercar after rolling his car in a test prior to the event.
Meanwhile, double DTM champion Mattias Ekstrom finished in 20th position on his rallycross debut.
The semi-finals proved to be tight affairs as drivers battled hard for the crucial top three spots to ensure a passage to the final.
Petter Solberg won the opening semi-final as he beat reigning European champion Timur Timerzyanov by just two tenths of second.
Solberg's brother Henning Solberg claimed third from Anton Markland, Doran and Daniel Holten.
Nitiss was involved in another tight battle in the second semi-final as he pipped Timmy Hansen by 0.014s to the win. Block was third ahead of Toomas Heikkinen, Lydden Hill winner Andreas Bakkerud and Emil Ohman.
The final was dominated by Nitiss as he led the six-car field into Turn 1 for the first time. Timerzyanov slotted into second while Petter Solberg elected to take his Joker Lap, followed by Hansen, Henning Solberg and Block.
Nitiss soon opened up a healthy lead at the front but refrained from taking his Joker Lap until the final tour. He came out just in front of Solberg and despite coming under plenty of pressure he hung on to take the win.
Block came home in third with Timerzyanov fourth as Henning Solberg limped to the finish line in fifth with broken suspension.
The FIA World Rallycross Championship moves Finland for round four on June 28-29.
FIA World Rallycross Championship Day 1 Highlights