Johnson scores first career win at Michigan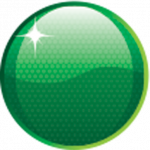 Jimmie Johnson has notched his third win of the season and for the first time in his career taken victory at Michigan International Speedway.
In a race that featured mixed strategies, and at times longer green flag runs, Johnson moved into a position to win the race when he made his final stop with 35 laps to run. While others tried to stretch their fuel, the race stayed caution-free and the six-time champion was at the front when the chequered flag fell.
In terms of Johnson's career at tracks where he is yet to scores wins only Chicagoland Speedway, Homestead-Miami Speedway, Kentucky Speedway and Watkins Glen International remain on the list.
The result was the fifth-straight weekend that a Hendrick Motorsports car has won after Dale Earnhardt Jr. win last week at Pocono, Johnson took the preview two races at Charlotte and Dpver, and Jeff Gordon was the victor in Kansas.
"We've figured out every way to lose this race and today we were finally able to get it done," said Johnson.
"For so many years, my dad was here at the track, and I wanted to win this race for him. He's in upper Michigan this weekend, so dad, we did it — finally. And as a dad, it tickles me deep to win today. I don't want to get old but I look forward to that day."
Pole-sitter Kevin Harvick was second, followed by Brad Keselowski, Paul Menard and Kasey Kahne, who rebounded from an early crash. Jeff Gordon, Dale Earnhardt Jr., Kyle Larson, Joey Logano and Clint Bowyer rounded out the top 10.
Strong winds throughout the race caused a number of issues, including the opening lap when Brian Vickers and Travis Kvapil crashed.
One driver who battled to get a handle on his car and the conditions was Marcos Ambrose. The Australian had car balance issues throughout the race and finished in 26th position. Ambrose is now looking forward to next weekend and the first of the season's two roadcourse races at Sonoma outside San Francisco.
VIDEO: Johnson wins in Michigan

VIDEO: Victory Lane

RESULTS: Quicken Loans 400 – Michigan International Speedway 
| | | | | | | | | | |
| --- | --- | --- | --- | --- | --- | --- | --- | --- | --- |
|  No. | CAR # | DRIVER | MANUFACTURER | STARTING POS. | LAPS | LAPS LED | FINAL STATUS | POINTS | BONUS POINTS |
| 1 | 48 | Jimmie Johnson | Chevrolet | 7 | 200 | 39 | Running | 47 | 4 |
| 2 | 4 | Kevin Harvick | Chevrolet | 1 | 200 | 63 | Running | 44 | 2 |
| 3 | 2 | Brad Keselowski | Ford | 6 | 200 | 4 | Running | 42 | 1 |
| 4 | 27 | Paul Menard | Chevrolet | 5 | 200 | 0 | Running | 40 | 0 |
| 5 | 5 | Kasey Kahne | Chevrolet | 13 | 200 | 1 | Running | 40 | 1 |
| 6 | 24 | Jeff Gordon | Chevrolet | 2 | 200 | 36 | Running | 39 | 1 |
| 7 | 88 | Dale Earnhardt Jr | Chevrolet | 3 | 200 | 1 | Running | 38 | 1 |
| 8 | 42 | Kyle Larson | Chevrolet | 12 | 200 | 2 | Running | 37 | 1 |
| 9 | 22 | Joey Logano | Ford | 9 | 200 | 29 | Running | 36 | 1 |
| 10 | 15 | Clint Bowyer | Toyota | 15 | 200 | 0 | Running | 34 | 0 |
| 11 | 14 | Tony Stewart | Chevrolet | 26 | 200 | 1 | Running | 34 | 1 |
| 12 | 1 | Jamie McMurray | Chevrolet | 11 | 200 | 4 | Running | 33 | 1 |
| 13 | 41 | Kurt Busch | Chevrolet | 8 | 200 | 16 | Running | 32 | 1 |
| 14 | 20 | Matt Kenseth | Toyota | 21 | 200 | 2 | Running | 31 | 1 |
| 15 | 31 | Ryan Newman | Chevrolet | 24 | 200 | 0 | Running | 29 | 0 |
| 16 | 51 | Justin Allgaier | Chevrolet | 17 | 200 | 0 | Running | 28 | 0 |
| 17 | 10 | Danica Patrick | Chevrolet | 27 | 200 | 0 | Running | 27 | 0 |
| 18 | 12 | Juan Pablo Montoya | Ford | 28 | 200 | 0 | Running | 26 | 0 |
| 19 | 21 | Trevor Bayne | Ford | 23 | 200 | 0 | Running | 0 | 0 |
| 20 | 16 | Greg Biffle | Ford | 18 | 200 | 0 | Running | 24 | 0 |
| 21 | 7 | Michael Annett | Chevrolet | 37 | 199 | 0 | Running | 23 | 0 |
| 22 | 47 | AJ Allmendinger | Chevrolet | 25 | 199 | 0 | Running | 22 | 0 |
| 23 | 99 | Carl Edwards | Ford | 22 | 199 | 0 | Running | 21 | 0 |
| 24 | 13 | Casey Mears | Chevrolet | 31 | 199 | 0 | Running | 20 | 0 |
| 25 | 9 | Marcos Ambrose | Ford | 20 | 199 | 0 | Running | 19 | 0 |
| 26 | 38 | David Gilliland | Ford | 32 | 198 | 0 | Running | 18 | 0 |
| 27 | 17 | Ricky Stenhouse Jr | Ford | 30 | 198 | 0 | Running | 17 | 0 |
| 28 | 26 | Cole Whitt | Toyota | 42 | 198 | 0 | Running | 16 | 0 |
| 29 | 11 | Denny Hamlin | Toyota | 29 | 198 | 0 | Running | 15 | 0 |
| 30 | 3 | Austin Dillon | Chevrolet | 19 | 197 | 2 | Running | 15 | 1 |
| 31 | 43 | Aric Almirola | Ford | 4 | 197 | 0 | Running | 13 | 0 |
| 32 | 36 | Reed Sorenson | Chevrolet | 40 | 197 | 0 | Running | 12 | 0 |
| 33 | 98 | Josh Wise | Chevrolet | 38 | 197 | 0 | Running | 11 | 0 |
| 34 | 66 | Brett Moffitt | Toyota | 34 | 197 | 0 | Running | 10 | 0 |
| 35 | 40 | Landon Cassill | Chevrolet | 39 | 197 | 0 | Running | 0 | 0 |
| 36 | 44 | J.J. Yeley | Chevrolet | 35 | 197 | 0 | Running | 0 | 0 |
| 37 | 78 | Martin Truex Jr | Chevrolet | 16 | 196 | 0 | Running | 7 | 0 |
| 38 | 34 | David Ragan | Ford | 33 | 196 | 0 | Running | 6 | 0 |
| 39 | 33 | David Stremme | Chevrolet | 36 | 195 | 0 | Running | 5 | 0 |
| 40 | 23 | Alex Bowman | Toyota | 41 | 169 | 0 | Accident | 4 | 0 |
| 41 | 18 | Kyle Busch | Toyota | 14 | 169 | 0 | Running | 3 | 0 |
| 42 | 55 | Brian Vickers | Toyota | 10 | 110 | 0 | Running | 2 | 0 |
| 43 | 32 | Travis Kvapil | Ford | 43 | 23 | 0 | Accident | 1 | 0 |
 STANDINGS
| | | | | | | | | |
| --- | --- | --- | --- | --- | --- | --- | --- | --- |
| POSITION | DRIVER | POINTS | BEHIND | STARTS | WINS | TOP 5 | TOP 10 | DNF |
| 1 | Jeff Gordon | 537 | Leader | 15 | 1 | 5 | 11 | 0 |
| 2 | Jimmie Johnson | 522 | -15 | 15 | 3 | 6 | 10 | 0 |
| 3 | Dale Earnhardt Jr | 514 | -23 | 15 | 2 | 7 | 10 | 1 |
| 4 | Matt Kenseth | 513 | -24 | 15 | 0 | 5 | 10 | 0 |
| 5 | Brad Keselowski | 490 | -47 | 15 | 1 | 7 | 8 | 0 |
| 6 | Carl Edwards | 462 | -75 | 15 | 1 | 3 | 7 | 2 |
| 7 | Joey Logano | 454 | -83 | 15 | 2 | 6 | 8 | 3 |
| 8 | Kyle Larson | 454 | -83 | 15 | 0 | 3 | 7 | 1 |
| 9 | Kevin Harvick | 447 | -90 | 15 | 2 | 5 | 7 | 2 |
| 10 | Kyle Busch | 446 | -91 | 15 | 1 | 3 | 6 | 1 |
| 11 | Ryan Newman | 440 | -97 | 15 | 0 | 0 | 5 | 0 |
| 12 | Denny Hamlin | 435 | -102 | 14 | 1 | 4 | 5 | 0 |
| 13 | Paul Menard | 420 | -117 | 15 | 0 | 2 | 8 | 0 |
| 14 | Clint Bowyer | 417 | -120 | 15 | 0 | 2 | 5 | 2 |
| 15 | Greg Biffle | 409 | -128 | 15 | 0 | 2 | 4 | 0 |
| 16 | Tony Stewart | 402 | -135 | 15 | 0 | 2 | 5 | 1 |
| 17 | Austin Dillon | 400 | -137 | 15 | 0 | 0 | 1 | 0 |
| 18 | Brian Vickers | 394 | -143 | 15 | 0 | 2 | 5 | 1 |
| 19 | Kasey Kahne | 391 | -146 | 15 | 0 | 2 | 5 | 2 |
| 20 | Jamie McMurray | 384 | -153 | 15 | 0 | 1 | 4 | 2 |
| 21 | AJ Allmendinger | 382 | -155 | 15 | 0 | 1 | 3 | 0 |
| 22 | Aric Almirola | 379 | -158 | 15 | 0 | 1 | 3 | 2 |
| 23 | Marcos Ambrose | 370 | -167 | 15 | 0 | 2 | 2 | 0 |
| 24 | Casey Mears | 342 | -195 | 15 | 0 | 0 | 1 | 0 |
| 25 | Martin Truex Jr | 331 | -206 | 15 | 0 | 0 | 3 | 1 |
| 26 | Kurt Busch | 315 | -222 | 15 | 1 | 3 | 3 | 5 |
| 27 | Ricky Stenhouse Jr | 307 | -230 | 15 | 0 | 1 | 3 | 1 |
| 28 | Danica Patrick | 273 | -264 | 15 | 0 | 0 | 1 | 2 |
| 29 | Justin Allgaier | 269 | -268 | 15 | 0 | 0 | 0 | 2 |
| 30 | Michael Annett | 235 | -302 | 15 | 0 | 0 | 0 | 2 |
| 31 | Cole Whitt | 211 | -326 | 15 | 0 | 0 | 0 | 1 |
| 32 | David Gilliland | 209 | -328 | 15 | 0 | 0 | 0 | 3 |
| 33 | David Ragan | 190 | -347 | 15 | 0 | 0 | 0 | 1 |
| 34 | Reed Sorenson | 187 | -350 | 15 | 0 | 0 | 0 | 4 |
| 35 | Alex Bowman | 173 | -364 | 15 | 0 | 0 | 0 | 4 |
| 36 | Josh Wise | 169 | -368 | 14 | 0 | 0 | 0 | 1 |
| 37 | Ryan Truex | 108 | -429 | 12 | 0 | 0 | 0 | 4 |
| 38 | Travis Kvapil | 98 | -439 | 11 | 0 | 0 | 0 | 1 |
| 39 | Michael McDowell | 63 | -474 | 7 | 0 | 0 | 0 | 3 |
| 40 | Parker Kligerman | 54 | -483 | 8 | 0 | 0 | 0 | 4 |
| 41 | Terry Labonte | 44 | -493 | 2 | 0 | 0 | 0 | 0 |
| 42 | David Reutimann | 37 | -500 | 3 | 0 | 0 | 0 | 0 |
| 43 | David Stremme | 34 | -503 | 5 | 0 | 0 | 0 | 2 |
| 44 | Brett Moffitt | 32 | -505 | 2 | 0 | 0 | 0 | 0 |
| 45 | Bobby Labonte | 29 | -508 | 1 | 0 | 0 | 0 | 0 |
| 46 | Jeff Burton | 27 | -510 | 1 | 0 | 0 | 0 | 0 |
| 47 | Juan Pablo Montoya | 26 | -511 | 1 | 0 | 0 | 0 | 0 |
| 48 | Michael Waltrip | 23 | -514 | 2 | 0 | 0 | 0 | 1 |
| 49 | Timmy Hill | 19 | -518 | 4 | 0 | 0 | 0 | 2 |
| 50 | Dave Blaney | 16 | -521 | 4 | 0 | 0 | 0 | 2 |
| 51 | Alex Kennedy | 5 | -532 | 1 | 0 | 0 | 0 | 0 |
| 52 | Landon Cassill | 0 | -537 | 13 | 0 | 0 | 0 | 1 |
| 53 | Sam Hornish Jr | 0 | -537 | 1 | 0 | 0 | 0 | 0 |
| 54 | Trevor Bayne | 0 | -537 | 6 | 0 | 0 | 0 | 2 |
| 55 | Brian Scott | 0 | -537 | 5 | 0 | 0 | 0 | 1 |
| 56 | Ryan Blaney | 0 | -537 | 1 | 0 | 0 | 0 | 0 |
| 57 | Blake Koch | 0 | -537 | 3 | 0 | 0 | 0 | 0 |
| 58 | Joe Nemechek | 0 | -537 | 8 | 0 | 0 | 0 | 2 |
| 59 | J.J. Yeley | 0 | -537 | 5 | 0 | 0 | 0 | 3 |
| 60 | Morgan Shepherd | 0 | -537 | 1 | 0 | 0 | 0 | 1 |
| 61 | Eric McClure | 0 | -537 | 0 | 0 | 0 | 0 | 0 |