Triple wins for Ross in GT3 Cup at Winton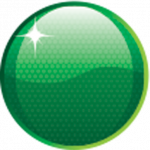 Fraser Ross continued his trail-blazing form to clinch the Porsche GT3 Cup Challenge Australia presented by Pirelli round at Winton.
John Goodacre had the better of the Race 2 start and led the race until just before at safety car was called.
The lengthy caution period ended with two laps remaining, with Race 1 winner Ross leading the sprint to the finish.
Goodacre, Peter Fitzgerald, Michael Loccisano, John Karytinos and Class B race winner Matt Campbell, who failed to finish Saturday's race due to gearbox dramas followed Ross.
Debutant Trent Young finished seventh in Race 2 from Ross McGregor, newcomer Greg Taylor, Andrew Macpherson and Tim Miles in 11th.
Race 3 provided more racing, with Ross and Goodacre battling at the head of the field throughout the 10 lap affair; the former taking the heat win.
The battle behind the leading duo came down to an exciting final lap tussle between Campbell, Loccisano, McCorkindale and Fitzgerald, finishing third through to sixth, respectively.
Young finished seventh from Sam Shahin, Miles, Ross McGregor, Karytinos, Macpherson and Greg Taylor.
With three race wins for the weekend, Ross took the round honours from Goodacre and Fitzgerald.
"I'm ecstatic with the clean sweep; three race wins at my home track is fantastic," said Ross.
"To come away with near maximum points was great. Goodacre finished second in every race but it's great to still be able to increase the lead.
Meanwhile Tim Miles achieved his maiden Class B round win from Macpherson and Campbell.
"I don't think I'd get anywhere near it if Matt hadn't had his troubles in the first race, though we'll certainly take the victory," Miles said.
Ross now sits 54 points ahead of Goodacre in both the Outright and Class A standings while Campbell leads Miles in the Class B standings by 81 points.
Porsche GT3 Cup Challenge Australia presented by Pirelli moves to Queensland Raceway from August 9-10 as part of the Shannons Australian Motor Racing Nationals.