Toyota leads Audi after eight hours at Le Mans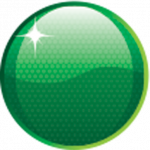 The #7 Toyota holds a comfortable lead over the chasing Audis after a rain-hit opening third of the Le Mans 24 Hours.
The Stephane Sarrazin/Alex Wurz/Kazuki Nakajima #7 Toyota has led for much of the first eight hours, falling back only when forced to pit for wets under a Safety Car in the third hour.
The Marcel Fassler/Andre Lotterer/Benoit Treluyer #2 Audi is over half a lap adrift of the leader in second, with the R18s simply unable to match the pace of their Japanese rivals.
The #1 Audi of Lucas di Grassi/Tom Kristensen/Marc Gene sits third ahead of the #20 Mark Webber/Brendon Hartley/Timo Bernhard Porsche.
The Porsche led the race during the third and fourth hours before Hartley pitted with a suspected puncture, putting the 919 Hybrid out of sequence with its rivals.
The #20 entry then dropped off the lead lap in Hour 7 when Hartley spent two minutes up the escape road at Arnage, before handing over to Webber for the Australian's first laps in the race.
Each of the three manufacturers has earlier seen one of their cars bow out of contention in the early going.
The #14 Porsche was forced to the garage to fix fuel pressure problems after little more than half an hour.
Dropping to the tail of the field, the driving crew of Romain Dumas/Neel Jani/Marc Lieb have recovered to sit fifth after eight hours, albeit five laps adrift of the lead.
The #8 Toyota and #3 Audi were both heavily damaged in a multi-car accident on the Mulsanne during the first of the rain showers during the second hour.
Nicolas Lapierre spun the Toyota into the Marco Bonanomi driven Audi, costing the former 50 minutes and putting the latter out of the race completely.
There was also early drama for Nissan's Garage 56 ZEOD entry, which stopped on the circuit after just 20 minutes with a terminal gearbox failure.
The disappointment came after the hybrid had completed its first fully electric lap of the weekend in the pre-race warm-up.
The class battles are being led by the #35 Oak Ligier (LMP2), #97 Aston Martin (GTE Pro) and #98 Aston Martin (GTE Am) at the one-third distance marker.
Among the early LMP2 casualties was the #41 Greaves Zytek-Nissan co-driven by James Winslow.
The Australian-based Briton had started the race before handing over to co-driver Michael Munemann, who crashed during a rain shower in the third hour.
Australian Steve Wyatt did not get to cut racing lap in the GTE Am pole-sitting #81 AF Corse Ferrari after Bird was involved in the Lapierre/Bonanomi crash in the early going.
Order after Hour 8
| | | | | | |
| --- | --- | --- | --- | --- | --- |
| Pos | Class | No. | Car | Drivers | Laps |
| 1 | LMP1 | #7 | Toyota | Wurz/Sarrazin/Nakajima | 119 |
| 2 | LMP1 | #2 | Audi | Fassler/Lotterer/Treluyer | 119 |
| 3 | LMP1 | #1 | Audi | Di Grassi/Gene/Kristensen | 118 |
| 4 | LMP1 | #20 | Porsche | Bernhard/Webber/Hartley | 117 |
| 5 | LMP1 | #12 | Rebellion | Prost/Heidfeld/Beche | 114 |
| 6 | LMP1 | #14 | Porsche | Dumas/Jani/Lieb | 114 |
| 7 | LMP1 | #8 | Toyota | Davidson/Lapierre/Buemi | 110 |
| 8 | LMP2 | #35 | Ligier | Brundle/Mardenborough/Shulzhitskiy | 110 |
| 9 | LMP2 | #46 | Ligier | Thiriet/Badey/Gommendy | 110 |
| 10 | LMP2 | #34 | Oreca | Frey/Mailleux/Lancaster | 110 |
| 11 | LMP2 | #36 | Alpine | Chatin/Panciatici/Webb | 110 |
| 12 | LMP2 | #26 | Morgan | Rusinov/Pla/Canal | 109 |
| 13 | LMP2 | #38 | Zytek | Dolan/Tincknell/Turvey | 109 |
| 14 | LMP2 | #24 | Oreca | Rast/Charouz/Capillaire | 109 |
| 15 | LMP2 | #43 | Morgan | Klien/Hirsch/Brandela | 108 |
| 16 | LMP2 | #33 | Ligier | Cheng/Tung/Fong | 107 |
| 17 | LMP2 | #50 | Morgan | Ragues/Taylor/Ihara | 106 |
| 18 | GTEP | #97 | Aston | Turner/Mucke/Senna | 105 |
| 19 | GTEP | #74 | Chevrolet | Gavin/Milner/Westbrook | 105 |
| 20 | GTEP | #51 | Ferrari | Bruni/Vilander/Fisichella | 105 |
| 21 | GTEP | #92 | Porsche | Holzer/Makowiecki/Lietz | 105 |
| 22 | GTEP | #91 | Porsche | Pilet/Bergmeister/Tandy | 104 |
| 23 | GTEA | #98 | Aston | Dalla Lana/Lamy/Nygaard | 104 |
| 24 | GTEP | #73 | Chevrolet | Magnussen/Garcia/Taylor | 104 |
| 25 | GTEA | #95 | Aston | Poulsen/Heinemeier-Hansson/Thiim | 104 |
| 26 | GTEA | #72 | Ferrari | Bertolini/Shaitar/Basov | 103 |
| 27 | LMP2 | #29 | Morgan | Schell/Leutwiller/Roussel | 103 |
| 28 | GTEA | #88 | Porsche | Ried/Bachler/Al Qubaisi | 103 |
| 29 | GTEA | #61 | Ferrari | Perez-Companc/Cioci/Venturi | 102 |
| 30 | GTEA | #77 | Porsche | Dempsey/Foster/Long | 102 |
| 31 | GTEA | #90 | Ferrari | Montecalvo/Roda/Ruberti | 102 |
| 32 | LMP2 | #42 | Zytek | Kimber-Smith/McMurry/Dyson | 102 |
| 33 | GTEA | #57 | Ferrari | Krohn/Jonsson/Collins | 102 |
| 34 | GTEA | #70 | Ferrari | Nakano/Ehret/Rich | 101 |
| 35 | GTEA | #67 | Porsche | Maris/Merlin/Helary | 101 |
| 36 | GTEA | #60 | Ferrari | Mann/Case/Giammaria | 101 |
| 37 | GTEA | #75 | Porsche | Perrodo/Collard/Palttala | 101 |
| 38 | GTEA | #58 | Ferrari | Barthez/Pons/Ayari | 101 |
| 39 | GTEA | #66 | Ferrari | Al Faisal/Neiman/Pumpelly | 99 |
| 40 | LMP2 | #27 | Oreca | Zlobin/Salo/Ladygin | 99 |
| 41 | GTEA | #76 | Porsche | Narac/Armindo/Hallyday | 99 |
| 42 | GTEP | #79 | Porsche | MacNeil/Curtis/Bleekemolen | 96 |
| 43 | GTEA | #62 | Ferrari | Mallegol/Bachelier/Blank | 96 |
| 44 | GTEA | #53 | Ferrari | Mowlem/Patterson/Hamilton | 90 |
| 45 | GTEP | #52 | Ferrari | Griffin/Parente/Leo | 84 |
| 46 | LMP2 | #48 | Oreca | Berthon/Gonzalez/Chandhok | 73 |
| 47 | LMP2 | #47 | Oreca | Howson/Bradley/Imperatori | 87 |
| 48 | LMP1 | #13 | Rebellion | Kraihamer/Belicchi/Leimer | 73 |
| 49 | LMP2 | #41 | Zytek | Munemman/Latif/Winslow | 31 |
| 50 | GTEP | #71 | Ferrari | Rigon/Kaffer/Beretta | 28 |
| 51 | LMP1 | #3 | Audi | Albuquerque/Bonanomi/Jarvis | 25 |
| 52 | GTEA | #81 | Ferrari | Wyatt/Rugolo/Bird | 22 |
| 53 | LMP2 | #37 | Oreca | Ladygin/Minassian/Mediani | 9 |
| 54 | CDNT | #0 | Nissan | Ordonez/Reip/Motoyama | 5 |