Riders fined after Speedway Grand Prix fight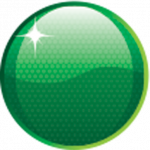 Dane Nicki Pedersen and Matej Zagar have both been fined 600 Euro after an on-track incident that occurred in the semi-final of the Swedish Speedway Grand Prix at Malilla.
The event was taken out by England's Tai Woffinden.
The F.I.M. jury dished out penalties to both riders after Pedersen stuck Zagar into the air fence at full speed entering the third turn on the final lap of the semi-final.
After Zagar remonstrated with the three-times World Champion on track, Pedersen kicked the Slovenian below the belt before storming off the track.
The pair continued on in the paddock area, with team members and officials having to pull Zagar away before physically harming Pedersen – who smirked in his rival's face.
It was a typically brutal and disgusting display by Pedersen, who deserved a far stronger penalty than what was handed down.
The incident marred what had otherwise been a sensational event, particularly for Australian, Chris Holder.
The 2012 World Champion has rocketed back into calculations for this year's Championship when he ended the heat races equal on 12 points with American, Greg Hancock.
He finished third in the final behind Woffinden and Hancock.
It was the second win on the trot for Perth-born Englishman Woffinden.
He blasted past Hancock midway through the Final with a daring outside move.
The move proved the difference in the points standings – the current World Champion leading the Title chase by a solitary point.
The other Australians in the field, Darcy Ward and Troy Batchelor had a torrid night.
Ward, still battling a knee injury following his New Zealand crash netted just six points, whilst Batchelor was battling without the benefit of taking part in pre-event practice.
Switching bikes throughout the meeting, the Queenslander amassed five points towards his Championship charge.
Despite the semi-final incident, Pedersen and Holder are locked in third a further seven points back.
Remarkably, Ward is sixth on 51 points – 12 off the top of the ladder – while Batchelor is 14th, 18 points from the top eight drop zone.
With tempers flaring, the SGP season is reaching fever pitch as it heads to Copenhagen for the Danish Grand Prix in two weeks time.
VIDEO: The incident between Zagar and Pedersen