Audi wins after late heartbreak for Webber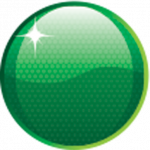 Audi has fended off spirited challenges from Toyota and Porsche to take its 13th Le Mans 24 Hours victory in 15 years
The #2 R18 e-tron of Marcel Fassler/Andre Lotterer/Benoit Treluyer led home the team's #1 entry of Lucas di Grassi/Tom Kristensen/Marc Gene by three laps in a one-two finish for the German marque.
Mark Webber's Porsche failed to see the chequered flag after suffering from a terminal drivetrain failure while running a close second with just two hours remaining.
The demise of Webber's car was the final in a series of dramatic twists among the top runners, which all suffered from varying degrees of technical issues.
Porsche, Audi and Toyota each had a car effectively taken out of contention within the opening two hours.
The pole-sitting #7 Toyota dominated for the opening 14 hours before an electrical fire saw it instantly eliminated from the fight.
That left the #20 Porsche to fight the much faster #1 and #2 Audis for the remainder of the race.
The two R18 e-trons both lost significant ground changing turbo chargers on Sunday morning, allowing the Webber/Timo Bernhard/Nelson Hartley Porsche to lead the race with little over two hours to go.
The #20 entry ground to a halt on the Mulsanne not long after Webber took over the car for the run to the flag and, although the Australian was eventually able to drive the car to the pits, it did not return to the circuit thereafter.
More problems for the #14 Porsche late in the going eventually allowed the #8 Toyota to assume the final podium spot, just two laps adrift of second.
The #12 Rebellion was a further 14 laps down in fourth, while the LMP2 winning #38 Jota Zytek-Nissan also benefitted from the attrition to score fifth outright.
The GTE Pro honours were taken by the #51 AF Corse Ferrari, which took a decisive advantage on Sunday morning when its long-time rival, the #97 Aston Martin, lost five laps with a power steering problem.
Aston instead had to be content with the GTE Am spoils, where its #95 Vantage survived a late power steering scare of its own to beat home its Porsche and Ferrari opposition.
Le Mans 24 Hours result
| | | | | |
| --- | --- | --- | --- | --- |
| Pos | Cl | Drivers | Team/Car | Time/Gap |
| 1 | P1 | Fassler/Lotterer/Treluyer | Audi | 24h01m59.830s |
| 2 | P1 | Di Grassi/Gene/Kristensen | Audi | -3 laps |
| 3 | P1 | Davidson/Lapierre/Buemi | Toyota | -5 laps |
| 4 | P1 | Prost/Heidfeld/Beche | Rebellion-Toyota | -19 laps |
| 5 | P2 | Dolan/Tincknell/Turvey | Jota Zytek-Nissan | -23 laps |
| 6 | P2 | Thiriet/Badey/Gommendy | TDS Ligier-Nissan | -24 laps |
| 7 | P2 | Chatin/Panciatici/Webb | Signatech ORECA-Nissan | -24 laps |
| 8 | P2 | Rast/Charouz/Capillaire | Loeb ORECA-Nissan | -25 laps |
| 9 | P2 | Brundle/Mardenborough/S'sk | OAK Ligier-Nissan | -25 laps |
| 10 | P2 | Klien/Hirsch/Brandela | Morand Morgan-Judd | -27 laps |
| 11 | P2 | Cheng/Tung/Fong | OAK Ligier-HPD | -32 laps |
| 12 | P2 | Frey/Mailleux/Lancaster | Race Perf ORECA-Judd | -37 laps |
| 13 | GTEP | Bruni/Vilander/Fisichella | AF Ferrari | -40 laps |
| 14 | GTEP | Magnussen/Garcia/Taylor | Corvette | -41 laps |
| 15 | GTEP | Holzer/Makowiecki/Lietz | Manthey Porsche | -42 laps |
| 16 | P2 | Schell/Leutwiler/Roussel | Pegasus Morgan-Nissan | -43 laps |
| 17 | GTEA | Poulsen/Hansson/Thiim | Aston Martin | -45 laps |
| 18 | GTEP | Gavin/Milner/Westbrook | Corvette | -46 laps |
| 19 | GTEA | Ried/Bachler/Al Qubaisi | Proton Porsche | -47 laps |
| 20 | GTEA | Perez-Companc/Cioci/Ventur | AF Ferrari | -48 laps |
| 21 | GTEA | Montecalvo/Roda/Ruberti | 8Star Ferrari | -49 laps |
| 22 | GTEA | Dempsey/Foster/Long | Dempsey Porsche | -50 laps |
| 23 | P2 | Kimber-Smith/McMurry/Dyson | Greaves Zytek-Nissan | -50 laps |
| 24 | GTEA | Dalla Lana/Lamy/Nygaard | Aston Martin | -50 laps |
| 25 | GTEA | Al Faisal/Neiman/Pumpelly | JMW Ferrari | -52 laps |
| 26 | GTEA | Nakano/Ehret/Rich | Taisan Ferrari | -52 laps |
| 27 | GTEA | Barthez/Pons/Ayari | Sofrev Ferrari | -54 laps |
| 28 | GTEA | Krohn/Jonsson/Collins | Krohn Ferrari | -55 laps |
| 29 | GTEA | Narac/Armindo/Hallyday | Imsa Porsche | -56 laps |
| 30 | GTEA | Mowlem/Patterson/Hamilton | Ram Ferrari | -60 laps |
| 31 | GTEP | MacNeil/Bleekemolen | Prospeed Porsche | -60 laps |
| 32 | GTEA | Maris/Merlin/Helary | Imsa Porsche | -62 laps |
| 33 | GTEP | Turner/Mucke/Senna | Aston Martin | -69 laps |
| 34 | GTEP | Pilet/Bergmeister/Tandy | Manthey Porsche | -70 laps |
| 35 | P2 | Zlobin/Salo/Ladygin | SMP ORECA-Nissan | -76 laps |
| 36 | GTEA | Mallegol/Bachelier/Blank | AF Ferrari | -84 laps |
| DNF | P1 | Dumas/Jani/Lieb | Porsche | 348 laps |
| DNF | P1 | Bernhard/Webber/Hartley | Porsche | 346 laps |
| DNF | P2 | Ragues/Taylor/Ihara | Larbre Morgan-Judd | 341 laps |
| DNF | P1 | Wurz/Sarrazin/Nakajima | Toyota | 219 laps |
| DNF | GTEA | Bertolini/Shaitar/Basov | SMP Ferrari | 196 laps |
| DNF | GTEA | Perrodo/Collard/Palttala | Prospeed Porsche | 194 laps |
| DNF | GTEP | Griffin/Parente/Leo | Ram Ferrari | 140 laps |
| DNF | P2 | Rusinov/Pla/Canal | OAK Morgan-Nissan | 120 laps |
| DNF | GTEA | Mann/Case/Giammaria | AF Ferrari | 115 laps |
| DNF | P2 | Howson/Bradley/Imperatori | KCMG ORECA-Nissan | 87 laps |
| DNF | P1 | Kraihamer/Belicchi/Leimer | Rebellion-Toyota | 73 laps |
| DNF | P2 | Berthon/Gonzalez/Chandhok | Murphy ORECA-Nissan | 73 laps |
| DNF | P2 | Munemman/Latif/Winslow | Greaves Zytek-Nissan | 31 laps |
| DNF | GTEP | Rigon/Kaffer/Beretta | AF Ferrari | 28 laps |
| DNF | P1 | Albuquerque/Bonanomi/Jarvi | Audi | 25 laps |
| DNF | GTEA | Wyatt/Rugolo/Bird | AF Ferrari | 22 laps |
| DNF | P2 | Ladygin/Minassian/Mediani | SMP ORECA-Nissan | 9 laps |
| DNF | C | Ordonez/Reip/Motoyama | Nissan ZEOD | 5 laps |