Audi takes control as Toyota strikes trouble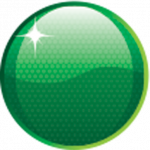 The #2 Audi holds a three-lap lead at two-thirds distance in the Le Mans 24 Hours after a dramatic exit for the previously dominant #7 Toyota.
The Alex Wurz/Stephane Sarrazin/Kazuki Nakajima Toyota had led for much of the first 14 hours before stopping on the circuit with an electrical fire.
The trio had enjoyed as much as a lap lead over its nearest rival during the night as Toyota eyed its first Le Mans victory.
The #2 Audi of Marcel Fassler/Andre Lotterer/Benoit Treluyer now enjoys a three-lap advantage over its sister #1 Lucas di Grassi/Marc Gene/Tom Kristensen entry with eight hours remaining.
The #1 Audi lost three laps when it stopped on track at the end of the 11th hour with Kristensen at the wheel.
The Dane was able to refire the car before taking it back to the pits, where the team performed an injector change.
The trio fell behind the Mark Webber/Brendon Hartley/Timo Bernhard Porsche but regained the spot during the 15th hour.
Webber performed much of the heavy lifting in the #20 Porsche during the middle third of the race, completing a quadruple stint in a car that's so far proven reliable, if not as quick as its main rivals.
The #8 Toyota has recovered to fourth after falling out of contention with its accident in the second hour. It sits 10 laps from the lead.
The second Porsche, which endured the first of several problems as early as the first hour, is a further lap down in fifth.
The LMP2, GTE Pro and GTE Am battles were being led by the #35 Oak Ligier, #51 AF Corse Ferrari and #95 Aston Martin respectively at the end of the 16th hour.
Order after Hour 16
| | | | | | |
| --- | --- | --- | --- | --- | --- |
| Pos | Class | No. | Car | Drivers | Laps |
| 1 | LMP1 | #2 | Audi | Fassler/Lotterer/Treluyer | 252 |
| 2 | LMP1 | #1 | Audi | Di Grassi/Gene/Kristensen | 249 |
| 3 | LMP1 | #20 | Porsche | Bernhard/Webber/Hartley | 249 |
| 4 | LMP1 | #8 | Toyota | Davidson/Lapierre/Buemi | 241 |
| 5 | LMP1 | #14 | Porsche | Dumas/Jani/Lieb | 240 |
| 6 | LMP2 | #35 | Ligier | Brundle/Mardenborough/Shulzhitskiy | 235 |
| 7 | LMP2 | #36 | Alpine | Chatin/Panciatici/Webb | 235 |
| 8 | LMP2 | #46 | Ligier | Thiriet/Badey/Gommendy | 234 |
| 9 | LMP2 | #34 | Oreca | Frey/Mailleux/Lancaster | 233 |
| 10 | LMP1 | #12 | Rebellion | Prost/Heidfeld/Beche | 233 |
| 11 | LMP2 | #38 | Zytek | Dolan/Tincknell/Turvey | 232 |
| 12 | LMP2 | #24 | Oreca | Rast/Charouz/Capillaire | 231 |
| 13 | LMP2 | #43 | Morgan | Klien/Hirsch/Brandela | 230 |
| 14 | LMP2 | #33 | Ligier | Cheng/Tung/Fong | 227 |
| 15 | LMP2 | #42 | Zytek | Kimber-Smith/McMurry/Dyson | 224 |
| 16 | GTEP | #51 | Ferrari | Bruni/Vilander/Fisichella | 223 |
| 17 | GTEP | #97 | Aston | Turner/Mucke/Senna | 223 |
| 18 | GTEP | #92 | Porsche | Holzer/Makowiecki/Lietz | 222 |
| 19 | LMP2 | #29 | Morgan | Schell/Leutwiller/Roussel | 221 |
| 20 | GTEP | #73 | Chevrolet | Magnussen/Garcia/Taylor | 221 |
| 21 | LMP2 | #50 | Morgan | Ragues/Taylor/Ihara | 220 |
| 22 | LMP2 | #27 | Oreca | Zlobin/Salo/Ladygin | 220 |
| 23 | GTEP | #74 | Chevrolet | Gavin/Milner/Westbrook | 220 |
| 24 | GTEA | #95 | Aston | Poulsen/Heinemeier-Hansson/Thiim | 220 |
| 25 | GTEA | #88 | Porsche | Ried/Bachler/Al Qubaisi | 217 |
| 26 | GTEA | #61 | Ferrari | Perez-Companc/Cioci/Venturi | 216 |
| 27 | GTEA | #90 | Ferrari | Montecalvo/Roda/Ruberti | 216 |
| 28 | GTEA | #57 | Ferrari | Krohn/Jonsson/Collins | 216 |
| 29 | GTEA | #77 | Porsche | Dempsey/Foster/Long | 215 |
| 30 | GTEA | #70 | Ferrari | Nakano/Ehret/Rich | 215 |
| 31 | GTEA | #58 | Ferrari | Barthez/Pons/Ayari | 214 |
| 32 | GTEA | #66 | Ferrari | Al Faisal/Neiman/Pumpelly | 213 |
| 33 | GTEA | #76 | Porsche | Narac/Armindo/Hallyday | 213 |
| 34 | GTEA | #98 | Aston | Dalla Lana/Lamy/Nygaard | 212 |
| 35 | GTEA | #67 | Porsche | Maris/Merlin/Helary | 210 |
| 36 | GTEP | #79 | Porsche | MacNeil/Curtis/Bleekemolen | 208 |
| 37 | GTEA | #53 | Ferrari | Mowlem/Patterson/Hamilton | 205 |
| 38 | GTEA | #72 | Ferrari | Bertolini/Shaitar/Basov | 196 |
| 39 | GTEP | #91 | Porsche | Pilet/Bergmeister/Tandy | 193 |
| 40 | GTEA | #62 | Ferrari | Mallegol/Bachelier/Blank | 188 |
| 41 | GTEA | #75 | Porsche | Perrodo/Collard/Palttala | 180 |
| 42 | GTEP | #52 | Ferrari | Griffin/Parente/Leo | 140 |
| 43 | LMP1 | #7 | Toyota | Wurz/Sarrazin/Nakajima | 219 |
| 44 | LMP2 | #26 | Morgan | Rusinov/Pla/Canal | 120 |
| 45 | GTEA | #60 | Ferrari | Mann/Case/Giammaria | 115 |
| 46 | LMP2 | #47 | Oreca | Howson/Bradley/Imperatori | 87 |
| 47 | LMP1 | #13 | Rebellion | Kraihamer/Belicchi/Leimer | 73 |
| 48 | LMP2 | #48 | Oreca | Berthon/Gonzalez/Chandhok | 73 |
| 49 | LMP2 | #41 | Zytek | Munemman/Latif/Winslow | 31 |
| 50 | GTEP | #71 | Ferrari | Rigon/Kaffer/Beretta | 28 |
| 51 | LMP1 | #3 | Audi | Albuquerque/Bonanomi/Jarvis | 25 |
| 52 | GTEA | #81 | Ferrari | Wyatt/Rugolo/Bird | 22 |
| 53 | LMP2 | #37 | Oreca | Ladygin/Minassian/Mediani | 9 |
| 54 | CDNT | #0 | Nissan | Ordonez/Reip/Motoyama | 5 |
VIDEO: Mark Webber speak at 14 Hours