Simpson beats Ruggier in Winton Kumho opener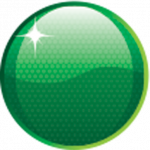 Ryan Simpson continued his winning ways in the Kumho V8 Touring Car Series by taking out the opening race of the weekend at Winton.
The Ford driver, who is aiming for a fifth consecutive round victory in the category, beat home the Holden of Justin Ruggier by 1.5s after a nine lap race that was punctuated by two Safety Car periods.
Aaron Tebb made a strong first appearance in the ex-Matthew Hansen HRT Commodore to finish third ahead of Simon Tabinor, Chris Delfsma, Matthew Palmer, Steve Briffa and Matt Chahda.
Chahda was the last of the finishers in the nine-car field after a mechanical fault saw the Albury-based driver bring out the first Safety Car.
The second yellow was the result of contact between Palmer and series returnee Tony Evangelou that resulted in the latter's Falcon stranded on the circuit's wet verges.
Saturday at the Shannons Nationals event also saw the opening races for the Australian Formula Fords, Super Sixes and GT3 Cup Challenge.
CLICK HERE for separate story on the GT3 Cup Challenge
In the Formula Fords, Thomas Randle scored the first race victory of his career by leading each of the opening race's 10 laps.
Pole-sitter Jordan Lloyd wound up third behind Randle and Jesse Goulding after losing places off the start and at the midway point.
Nick Rowe took the flag just 0.4s behind Lloyd in fourth while Hamish Hardeman rounded out the top five.
The 30 lap Super Six encounter produced the most dramatic action of the day, with more than six cars – including several of the front-runners – sliding off at Turn 1.
Pole-sitter Shawn Jamieson was among those to take to the grass, before recovering to lead the race once the compulsory pitstops were complete.
A gearbox failure subsequently put the former series winner out of contention, paving the way for Holden driver Travis Lindorff to secure a surprise victory.
Kane Baxter-Smith and Ben Grice completed the podium in their Ford Falcons.
Qualifying for the Sports Sedans and Sports Racers completed the Saturday action, with Tony Ricciardello and Roger I'Anson secure pole for the respective categories.