One-time V8 Filipino hopeful gunned down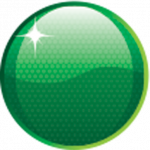 Ferdinand 'Enzo' Pastor, who harboured ambitions of becoming a V8 Supercar driver, has been slain in a shooting in the Philippines.
The Manila-born Pastor was gunned down with his assistant Paolo Salazar in Quezon City.
Pastor, 32, suffered fatal wounds in the head and neck after being ambushed by gunmen riding on a motorcycle.
He was travelling in a truck carrying a racecar for the continuation of the Asian V8 Championship at the Pampanga circuit at Clark at the time of the murders.
Pastor tested a Triple Eight Commodore at Queensland Raceway after being evaluated by Paul Morris at his V8 Superschool at Norwell in 2011.
See below video of Pastor talking about his V8 Supercar test