Kevin Harvick fastest in Michigan qualifying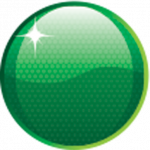 Kevin Harvick has scored his third pole position of the season with a new qualifying record at Michigan.
Harvick's lap of 329.203 km/h (204.557 mph) is the fastest qualifying speed in the sport since prior to restrictor plates being introduced for Daytona and Talladega in 1988.
"Every week the cars are fast, and you're able to be competitive," said Harvick.
"You can leave with your head up knowing you've got the speed to contend for wins and poles. Monday morning, you have to forget about winning or losing."
In a good sign for Chevrolet, five Hendrick-powered cars featured in the top 10 with Jeff Gordon set to line-up alongside and Dale Earnhardt Jr. in third.
The first non Chevy is the Ford of Aric Almirola who will start from fourth, while his Australian team-mate Marcos Ambrose will take the green flag from 20th.
"I feel really good about our car, but we just got a little tight during that second round and just couldn't quite put a lap down," said Ambrose.
"I certainly feel more comfortable than I have the last few weeks, so I think we're in for a decent race.
"The track is wide and it's really smooth.  They've done a fantastic job with the facility and I know on the clock we're 215-plus into turn one but it doesn't feel like it."
After switching back to IndyCars this year, Juan Pablo Montoya is making selected appearances in NASCAR with Penske. He will start from 28th.
"For me it's more of an opportunity to maybe win a race or two here (Penske)," said Montoya.
"They always excel here and have a car that can win, and the way Team Penske is running right now, if it clicks from the beginning, and we hope it does, we might have a shot at winning this.
"And then going to the Brickyard is a place that I run really well. When we ran bad we were always in the top 10, so going there in a car like this you're definitely looking at a shot at a win as well."
44 cars turned up to qualify with Ryan Truex the driver who was not fast enough to make the race.
VIDEO: Kevin Harvick goes fastest in Michigan

QUALIFYING: Quicken Loans 400 – Michigan International Speedway
| | | | | | | | |
| --- | --- | --- | --- | --- | --- | --- | --- |
| POS. | CAR # | DRIVER | MANUFACTURER | SPONSOR | MPH | BEST TIME | BEHIND |
| 1 | 4 | Kevin Harvick | Chevrolet | Budweiser | 204.557 | 35.198 | Leader |
| 2 | 24 | Jeff Gordon | Chevrolet | Drive to End Hunger | 203.776 | 35.333 | –0.135 |
| 3 | 88 | Dale Earnhardt Jr | Chevrolet | National Guard/Superman | 203.729 | 35.341 | –0.143 |
| 4 | 43 | Aric Almirola | Ford | Smithfield | 203.200 | 35.433 | –0.235 |
| 5 | 27 | Paul Menard | Chevrolet | Pittsburgh Paints / Menards | 203.040 | 35.461 | –0.263 |
| 6 | 2 | Brad Keselowski | Ford | Miller Lite | 202.908 | 35.484 | –0.286 |
| 7 | 48 | Jimmie Johnson | Chevrolet | Lowe's / Kobalt Tools | 202.401 | 35.573 | –0.375 |
| 8 | 41 | Kurt Busch | Chevrolet | Haas Automation | 202.043 | 35.636 | –0.438 |
| 9 | 22 | Joey Logano | Ford | Shell Pennzoil | 202.032 | 35.638 | –0.440 |
| 10 | 55 | Brian Vickers | Toyota | Aaron's Dream Machine | 201.331 | 35.762 | –0.564 |
| 11 | 1 | Jamie McMurray | Chevrolet | McDonald's | 200.490 | 35.912 | –0.714 |
| 12 | 42 | Kyle Larson | Chevrolet | Target | 201.117 | 35.800 | –0.602 |
| 13 | 5 | Kasey Kahne | Chevrolet | Farmers Insurance | 200.876 | 35.843 | –0.645 |
| 14 | 18 | Kyle Busch | Toyota | M&M's | 200.842 | 35.849 | –0.651 |
| 15 | 15 | Clint Bowyer | Toyota | 5-Hour Energy | 200.831 | 35.851 | –0.653 |
| 16 | 78 | Martin Truex Jr | Chevrolet | Furniture Row | 200.820 | 35.853 | –0.655 |
| 17 | 51 | Justin Allgaier | Chevrolet | CSS USA Airflow Systems | 200.730 | 35.869 | –0.671 |
| 18 | 16 | Greg Biffle | Ford | 3M Military Salute Ford Fusion | 200.518 | 35.907 | –0.709 |
| 19 | 3 | Austin Dillon | Chevrolet | Dow | 200.457 | 35.918 | –0.720 |
| 20 | 9 | Marcos Ambrose | Ford | DeWalt | 200.128 | 35.977 | –0.779 |
| 21 | 20 | Matt Kenseth | Toyota | Dollar General | 199.967 | 36.006 | –0.808 |
| 22 | 99 | Carl Edwards | Ford | Fastenal | 199.534 | 36.084 | –0.886 |
| 23 | 21 | Trevor Bayne | Ford | Motorcraft / Quick Lane Tire & Auto Center | 199.518 | 36.087 | –0.889 |
| 24 | 31 | Ryan Newman | Chevrolet | Quicken Loans | 199.165 | 36.151 | –0.953 |
| 25 | 47 | AJ Allmendinger | Chevrolet | Charter | 200.837 | 35.850 | –0.652 |
| 26 | 14 | Tony Stewart | Chevrolet | Bass Pro Shops / Mobil 1 Chevrolet | 200.457 | 35.918 | –0.720 |
| 27 | 10 | Danica Patrick | Chevrolet | GoDaddy | 200.451 | 35.919 | –0.721 |
| 28 | 12 | Juan Pablo Montoya | Ford | SKF | 200.217 | 35.961 | –0.763 |
| 29 | 11 | Denny Hamlin | Toyota | FedEx Express | 199.933 | 36.012 | –0.814 |
| 30 | 17 | Ricky Stenhouse Jr | Ford | EcoPower Oil | 199.750 | 36.045 | –0.847 |
| 31 | 13 | Casey Mears | Chevrolet | No. 13 GEICO Chevrolet SS | 199.617 | 36.069 | –0.871 |
| 32 | 38 | David Gilliland | Ford | Long John Silver's | 198.593 | 36.255 | –1.057 |
| 33 | 34 | David Ragan | Ford | Taco Bell | 198.571 | 36.259 | –1.061 |
| 34 | 66 | Brett Moffitt | Toyota | Toyota Let's Go Places | 198.347 | 36.300 | –1.102 |
| 35 | 44 | J.J. Yeley | Chevrolet | All City Leasing & Warehousing | 197.900 | 36.382 | –1.184 |
| 36 | 33 | David Stremme | Chevrolet | Little Joe's Autos | 197.666 | 36.425 | –1.227 |
| 37 | 7 | Michael Annett | Chevrolet | Pilot Flying J Chevrolet | 197.390 | 36.476 | –1.278 |
| 38 | 98 | Josh Wise | Chevrolet | Phil Parsons Racing | 196.969 | 36.554 | –1.356 |
| 39 | 40 | Landon Cassill | Chevrolet | CRC Brakleen | 196.566 | 36.629 | –1.431 |
| 40 | 36 | Reed Sorenson | Chevrolet | Theme Park Connection Chevrolet | 196.266 | 36.685 | –1.487 |
| 41 | 23 | Alex Bowman | Toyota | Dr. Pepper Toyota Camry | 195.434 | 36.841 | –1.643 |
| 42 | 26 | Cole Whitt | Toyota | Speed Stick GEAR Toyota | 195.127 | 36.899 | –1.701 |
| 43 | 32 | Travis Kvapil | Ford | Keenparts.com-Corvetteparts.net | 194.963 | 36.930 | –1.732 |