Fraser Ross secures Race 1 win at Winton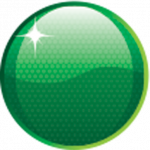 Fraser Ross consolidated his lead on the Jim Richards Endurance Trophy and the Porsche GT3 Cup Challenge Australia presented by Pirelli title race with victory in the opening heat at Winton.
Starting from pole, Ross took control of the race early holding the lead from the start and quickly pulling away from the trailing battle pack of Jon McCorkindale, John Goodacre and Peter Fitzgerald.
Ross's lead was reduced when the safety car was called to the circuit when his closest on-track rival, McCorkindale, spun at turn 10 from second position and careened into the tyre barrier, ending his race.
Ross led  the restart from Goodacre, John Karytinos, who moved into third before the caution period, Fitzgerald, Scott Taylor, Michael Loccisano and Class B leader Tim Miles following the exit of Matt Campbell with gearbox issues.
Ross's time at the front looked under threat when second placed Goodacre closed the gap to within a second in the closing laps.
However Ross was able to maintain his lead to the chequered flag to win by .4s from Goodacre, Fitzgerald, Karytinos and Loccisano in fifth place.
Tim Miles claimed a dominant Class B wi and sixth outright from Scott Taylor, Andrew Macpherson, Michael O'Donnell and debutants Greg Taylor and Stephen Bradford placing tenth and 11th respectively.