Toyota confirms favouritism with Le Mans pole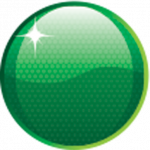 Toyota has inched closer to shaking a Japanese hoodoo by claiming pole position for this weekend's Le Mans 24 Hour.
Kazuki Nakajima became the time-honoured classic's first Japanese polesitting driver by leading the #7 V8 petrol-powered  TS040 hybrid to the top grid spot in 3:21.789s inside the final five minutes.
Porsche's #14 919 V4 petrol-powered hybrid will start from second place following Romain Dumas' lap of 3:22.146s which split the Toyota duo that are aiming to become only the second Japanese manufactured cars to win the great sports car race.
Sebastien Buemi managed to improve the #8 Toyota to third.
The #20 Porsche 919 secured fourth spot with time of 3:22.908s after sitting on the provisional pole.
Kiwi Brendon Hartley said: "It was a tough session out there with slow-zones and red and yellow flags.
"It was a matter of luck who got a clear lap and who didn't, which I found a bit frustrating. But I think from the team's point of view it was a great effort. Second and fourth on the grid at the return of Porsche to the prototype class in Le Mans – this is fantastic."
Mark Webber only posted two timed laps in the #20 when the track was on the green side but has declared himself ready for the race.
Audi's problematic build-up will see the three-pronged V6 diesel-powered hybrids coming out of positions five (#3 R18), six (#2 R18) and seven (#1 which was rebuilt around a fresh tub).
The #46 LMP2 topped its class with Tristan Gommendy clocking 3:37.609s to be 10th on the grid behind the pair of Rebellion Toyota-powered LMP1s.
GTE Pro pole was taken by Gianmaria Bruni in the AF Corse Ferrari.
Sam Bird topped GTE Am in the Ferrari he is sharing with Australian Stephen Wyatt with a 3:54.665s lap, just under a second off Bruni's time.
The electric Nissan Zeod, running under the experimental rules of Garage 56 turned a 3:50.185s lap at the hands of Lucas Ordonez and will start from 27th just behind the slowest LMP2 runner.
The last time Toyota sat on pole was Martin Brundle in the GT-One in 1999 and the only time a Japanese car has won Le Mans was the rotary-powered Mazda 787B in 1991.
See below for full Le Mans 24 Hour grid
| | | | | |
| --- | --- | --- | --- | --- |
|  1 | LMP1 | Toyota | Wurz/Sarrazin/Nakajima | 3:21.789 |
|  2 | LMP1 | Porsche | Dumas/Jani/Lieb | 3:22.146 |
|  3 | LMP1 | Toyota | Davidson/Lapierre/Buemi | 3:22.523 |
|  4 | LMP1 | Porsche | Bernhard/Webber/Hartley | 3:22.908 |
|  5 | LMP1 | Audi | Albuquerque/Bonanomi/Jarvis | 3:23.271 |
|  6 | LMP1 | Audi | Fassler/Lotterer/Treluyer | 3:24.276 |
|  7 | LMP1 | Audi | Di Grassi/Gene/Kristensen | 3:25.814 |
|  8 | LMP1 | Rebellion | Prost/Heidfeld/Beche | 3:29.763 |
|  9 | LMP1 | Rebellion | Kraihamer/Belicchi/Leimer | 3:31.608 |
| 10 | LMP2 | Ligier | Thiriet/Badey/Gommendy | 3:37.609 |
| 11 | LMP2 | Zytek | Dolan/Tincknell/Turvey | 3:37.674 |
| 12 | LMP2 | Ligier | Brundle/Mardenborough/Shulzhitskiy | 3:37.892 |
| 13 | LMP2 | Morgan | Rusinov/Pla/Canal | 3:38.000 |
| 14 | LMP2 | Alpine | Chatin/Panciatici/Webb | 3:38.089 |
| 15 | LMP2 | Oreca | Berthon/Gonzalez/Chandhok | 3:38.207 |
| 16 | LMP2 | Oreca | Howson/Bradley/Imperatori | 3:38.689 |
| 17 | LMP2 | Morgan | Klien/Hirsch/Brandela | 3:39.135 |
| 18 | LMP2 | Oreca | Frey/Mailleux/Lancaster | 3:39.993 |
| 19 | LMP2 | Zytek | Kimber-Smith/McMurry/Dyson | 3:40.035 |
| 20 | LMP2 | Oreca | Rast/Charouz/Capillaire | 3:40.407 |
| 21 | LMP2 | Oreca | Ladygin/Minassian/Mediani | 3:41.297 |
| 22 | LMP2 | Oreca | Zlobin/Salo/Ladygin | 3:42.131 |
| 23 | LMP2 | Morgan | Schell/Leutwiller/Roussel | 3:42.438 |
| 24 | LMP2 | Ligier | Cheng/Tung/Fong | 3:42.988 |
| 25 | LMP2 | Morgan | Ragues/Taylor/Ihara | 3:43.843 |
| 26 | LMP2 | Zytek | Munemman/Latif/Winslow | 3:44.293 |
| 27 | CDNT | Nissan | Ordonez/Reip/Motoyama | 3:50.185 |
| 28 | GTEP | Ferrari | Bruni/Vilander/Fisichella | 3:53.700 |
| 29 | GTEA | Ferrari | Wyatt/Rugolo/Bird | 3:54.665 |
| 30 | GTEP | Chevrolet | Magnussen/Garcia/Taylor | 3:54.777 |
| 31 | GTEP | Aston Martin | Turner/Mucke/Senna | 3:54.891 |
| 32 | GTEP | Chevrolet | Gavin/Milner/Westbrook | 3:55.190 |
| 33 | GTEP | Ferrari | Griffin/Parente/Leo | 3:55.347 |
| 34 | GTEP | Porsche | Holzer/Makowiecki/Lietz | 3:55.516 |
| 35 | GTEA | Aston Martin | Dalla Lana/Lamy/Nygaard | 3:55.644 |
| 36 | GTEP | Porsche | Pilet/Bergmeister/Tandy | 3:55.745 |
| 37 | GTEA | Aston Martin | Poulsen/Heinemeier-Hansson/Thiim | 3:55.944 |
| 38 | GTEA | Ferrari | Perez-Companc/Cioci/Venturi | 3:55.977 |
| 39 | GTEA | Ferrari | Bertolini/Shaitar/Basov | 3:56.063 |
| 40 | GTEA | Porsche | Ried/Bachler/Al Qubaisi | 3:56.974 |
| 41 | GTEA | Porsche | Dempsey/Foster/Long | 3:57.004 |
| 42 | GTEA | Ferrari | Montecalvo/Roda/Ruberti | 3:57.217 |
| 43 | GTEP | Aston Martin | MacDowall/O'Young/Rees | 3:57.258 |
| 44 | GTEA | Ferrari | Mann/Case/Giammaria | 3:57.274 |
| 45 | GTEA | Ferrari | Al Faisal/Neiman/Pumpelly | 3:57.757 |
| 46 | GTEA | Ferrari | Mowlem/Patterson/Hamilton | 3:57.958 |
| 47 | GTEP | Ferrari | Rigon/Calado/Beretta | 3:58.086 |
| 48 | GTEA | Porsche | Narac/Armindo/Hallyday | 3:58.398 |
| 49 | GTEA | Porsche | MacNeil/Curtis/Bleekemolen | 3:59.012 |
| 50 | GTEA | Porsche | Perrodo/Collard/Palttala | 3:59.394 |
| 51 | GTEA | Ferrari |  Barthez/Pons/Ayari | 3:59.837 |
| 52 | GTEA | Ferrari | Krohn/Jonsson/Collins | 4:01.006 |
| 53 | GTEA | Ferrari | Nakano/Ehret/Rich | 4:01.446 |
| 54 | GTEA | Porsche | Maris/Merlin/Helary | 4:03.277 |
| 55 | GTEA | Ferrari | Mallegol/Bachelier/Blank | 4:10.354 |