Hanssen: Sera's not the only threat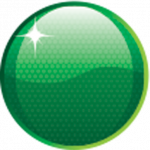 Reigning KZ2 Champion Joey Hanssen is aware that the talent in the Castrol EDGE CIK Stars of Karting Championship is continually on the rise.
After their coming together in the most recent round, this weekend's third round in Puckapunyal has been billed as a battle between Hanssen and David Sera. However, the Dutchman believes there's more drivers to watch than just Sera capable of winning.
"Last year it was just really myself and (Chris) Hays, now this year there is many others who are very fast – including (Dave) Sera," said Hanssen.
"For sure, Hays and Sera are still very much there but a lot of other guys have stepped it up with an increased level of preparation and equipment."
During Friday's rain affected practice sessions, Hanssen and Sera, mirrored their championship standings to finish first and second on the timesheets.
The pair were separated by a mere 0.211 seconds at the end of the five sessions contested throughout the day.
Round Two winner Jason Faint was third fastest ahead of his Energy Corse Australia stable-mate Chris Hays. CRG's Mason Barbera finished with the fifth fastest time.
In his guest appearance back in the Championship, former junior Champion and Dunlop V8 Series regular Kristian Lindbom was eighth fastest in the final session.
After Nicolaou set the fastest time in four of the five KF2 sessions he finished the day 0.117 seconds clear of Kosmic Racing Australia's Harry Hayek.   Reigning Champion Matthew Waters was third fastest overall.
"The Puckapunyal track provides very little grip in the wet, unlike Bolivar where it was pretty grippy in the wet," said Nicolaou.
"I've enjoyed some good success here in the past, hopefully this can continue across the weekend.
"The times are really close at the top of the timesheets."
Canberra's Joshua Fife narrowly outpaced Bryce Fullwood in the KF3 class with Aaron Cameron third.
Luke Bergens and Rick Pringle set the fastest time in TAG 125 Light and Heavy respectively.
Qualifying will begin tomorrow morning from 8:30am.
There will be a live preview panel show from 5:30pm tomorrow evening with all of the action from Sunday's finals beamed live and exclusive on speedcafe.com/kartinglive