Grove and Cini complete Carrera Cup Le Mans qualy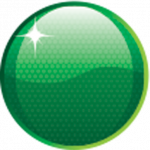 Australian Carrera Cup drivers Stephen Grove and Marc Cini have completed strong qualifying runs for the support race to the Le Mans 24 Hour.
The Le Mans rookies are running in the bumper 61-car field which has combined the French and Great Britain Carrera Cup fields for a 45-minute curtain raiser to the time-honour La Sarthe marathon.
Grove clocked the 14th fastest time in Class B and 38th outright time to be 7.8s behind the pole-winner at his first taste of the 13.6km circuit.
Cini was 22nd in Class B and 47th overall.
French driver Kevin Estre took the top time in 4:03.366s ahead of former full-time GP2 driver Tom Dillmann.
Outstanding Kiwi driver Earl Bamber, who is juggling Carrera Cup championships in Asia and Europe as well as the blue riband Porsche Supercup, qualified third fastest behind former Australian Carrera Cup runner Ben Barker who completes the second row.
The one-off merging of the French and British Carrera Cup fields for the special race is designed to celebrated Porsche's return to the top prototype bracket of competition at the 24 after last appearing in P1 when it finished 1-2 in 1998.