FEATURE: Porsche legends recount Le Mans tales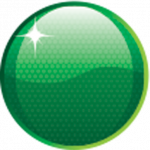 With a record 16 outright victories in the world's most gruelling motor race, Porsche has played a massive role in the Le Mans 24 Hours since first entering the race in 1951.
It had to wait 19 years for its first victory before etching some of the finest moments at La Sarthe courtesy of its legendary drivers and cars.
Below are snippets of colourful flashbacks from a selection of Porsche's winning drivers:
Hans-Joachim Stuck
(Born 01.01.1951 in Garmisch-Partenkirchen, Germany, overall winner with Porsche 1986 and 1987):
My Le Mans moment lasted 3:14.8s. Pole position with the Porsche 962C, a perfect lap.
And because the Mulsanne straight was later defanged through the addition of chicanes, it will likely be a record for posterity.
The 962 is the best race car that I ever drove. Brute force and unbelievable ground effects.
The centrifugal forces were enormous, and there was no power steering.
You needed the strength of a bear and a lot of courage. I just had one run because of the tyres.
Start, Dunlop curve, left, right through the Esses, at Tertre Rouge I was pushing the traction limits.
But the corner is so important for your speed on the Mulsanne straight, and it was right on.
Fifty seconds of flooring it, then brake from 360km/h for the Mulsanne corner and jump back on the gas as soon as possible. Indianapolis, Arnage, Porsche curves, Maison Blanche, Ford chicane, and you're done.
In those three minutes my concentration was sharp as a knife.
It was just me and that Porsche at Le Mans.
Richard Attwood
(Born 04.04.1940 in Wolverhampton, UK, overall winner with Porsche 1970):
We won under odd circumstances.
In February, Helmuth Bott, who was then board member for development, asked me what car I wanted for the 24 Hours of Le Mans.
I told him three things. First, I wanted the 4.5-litre 12-cylinder instead of the 5-litre engine, which I thought was less reliable.
Second, I wanted the 'Kurzheck' (short-tail) version of the 917 because the long-tail version was so fidgety.
Third, I wanted Hans Herrmann as my partner, because he knew how you have to pace yourself with the material to get through the long race.
I got everything. And then we qualified in 15th.
At that moment I thought I had made the biggest mistake of my life.
We wouldn't stand a chance against the 5-litre engines.
We weren't competitive and could only hope that the cars in front of us would have problems. And that's exactly what happened.
Hans Herrmann
(Born 23.02.1928 in Stuttgart, Germany, overall winner with Porsche in 1970):
I lost to Jacky Ickx in 1969 after we'd spent the last hour and a half overtaking each other several times each lap.
In 1970, Ferdinand Piëch ensured that we had a good chance to go for the win with a more powerful engine.
Being able to win just a year after losing by a hair's breadth was, of course, very special.
It was also the first overall victory for Porsche – and it was my last race.
I announced my retirement from racing after that.
I had promised my wife. She had started to press me a year or two before, because of the many friends we had lost.
And I knew it myself. There was no reason I should have all the luck, and at some point my luck might run out.
It was very moving that all of these factors came together in 1970.
I don't remember if I shed any tears or not. But I certainly could have – I'm pretty emotional.
Jacky Ickx
(Born 01.01.1945 in Brussels, Belgium, four overall wins with Porsche, six in total):
After three hours we thought we'd lost the race.
My 936 was out, and I joined up with Jürgen Barth and Hurley Haywood.
But they were having trouble as well. We were in 42nd place in 1977.
I still can't get my head around what happened next. It was this euphoric state.
I drove the whole night through at top speed, always at the limit.
In rain and fog. I just got faster and faster. 42nd, 35th, 28th, 20th, ninth, sixth, fifth.
Everyone felt that we could achieve the unimaginable.
Jürgen and Hurley drove faster than ever, and the mechanics did an incredible job.
I didn't feel tired at all. Then we took the lead.
On Sunday morning I was totally spent.
In the end, Jürgen hauled the 936 across the line with only five cylinders.
I wouldn't have been able to.
There are a lot of great stories about a lot of races.
But 1977 stands out.
That was a once-in-a-lifetime thing.
Races like that have made Porsche a legend.
Gijs van Lennep
(Born 16.03.1942 in Bloemendaal, NL, 1971 and 1976 overall winner with Porsche):
My first overall victory was, of course, unforgettable. Helmut Marko and I were driving a Porsche 917 Kurzheck (short tail).
We found out only later that it had a superlight magnesium tubular frame.
They didn't want to make us nervous.
Le Mans is special and exhilarating.
To win there is beyond comparison.
But more than the victory, another image from 1971 has burned its way into my memory.
Even now, I frequently see the image before me.
It was night and I was driving down the Mulsanne straight at over 350 km/h.
And then I saw a fire.
Fuel was running over the track.
A burning car from one of the smaller classes had – luckily for me – already come to a stop at the edge of the track, and fortunately at the moment
I wasn't battling it out with someone or lapping another car.
I saw the yellow flags and drove past the accident at walking speed.
Jürgen Barth
(Born 10.12.1947 in Thum, Germany, overall winner with Porsche 1977):
It was one of my jobs to look after customer teams, and I was responsible for organisational things like accommodations, food, tickets, and stuff like that.
At the same time, I was also a reserve driver, and I always hoped for a chance to drive, like in 1982, Hurley Haywood, who was sharing a 956 with Al Holbert, had to pull out with stomach problems.
His stomach was his Achilles' heel.
I was notified at around 11 pm and hopped right into my racing suit.
My colleagues joked that I'd put something in Hurley's food so that I could drive.
It was nonsense, of course.
In the car, my enthusiasm dimmed somewhat because I couldn't help noticing that Hurley and Al both had narrower hips than I did.
My hips only fit in the seat sideways; I was constantly shifting from one side to the other.
We came in third.
At the start, I had no idea that I would take part, Sunday, I was on the podium.