Defending Le Mans winner in massive crash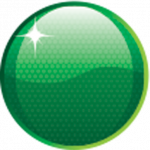 Defending Le Mans 24 Hour race winner Loic Duval has escaped serious injury after a massive accident in his LMP1 Audi during the first practice session for this year's race.
Activities were brought to an immediate halt after the serious crash involving the #1 R18 e-tron quattro which sustained extensive damage after making heavy contact with the concrete barrier at the Porsche Curves.
The cause of Duval's accident remains unknown, but the car became airborne some way before the point of impact and hit the debris fencing roof first.
Duval, who is sharing the Audi with nine-time winner Tom Kristensen and Lucas Di Grassi, had gone second fastest behind the Toyota of Anthony Davidson.
After a brief delay the Frenchman was extracted from the car and taken away in an ambulance.
Following tests at the Le Mans hospital, Audi confirmed that Duval was "unhurt apart from two grazes to the skin".
Race organisers, the ACO, issued the following statement.
"At 17h05, today, Wednesday 11 June, the No. 1 Audi left the track at a very high rate of speed at the Porsche Curves, at Marshals Post No.131. The incident occurred during free practice for the 82nd edition of the 24 Hours of Le Mans.
"Conscious, the driver was taken into the care of ACO's Medical Services, extracted from the car to an ambulance and then immediately transported to the Le Mans Centre Hospitalier where he will undergo further evaluation.
"His condition is encouraging."
The Audi team is now working on having a car ready ahead of tomorrow's final qualifying and Saturday's race start.
Duval will not return to the wheel with Audi deciding to draft-in former F1 driver Marc Gene for the remainder of the weekend.
VIDEO: Duval crashes in Le Mans practice