Eulogy: Sir Jack Brabham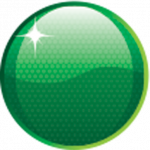 Andrew Cannon, the honorary Consul of Monaco delivered a poignant eulogy at the state funeral for Sir Jack Brabham.
Sir Jack Brabham, Jack Brabham, Black Jack, Jack, he was our friend, husband, father grandfather, step grandfather and in all those roles, he was respected, admired, revered and deeply deeply loved.
Jack Brabham, Sir Jack, was also a fine engineer, a maker, a doer. He was hands on and get right in there. He would identify a problem avoid it, fight it and fix it. He was also one of Australia's greatest ever sportsman.
As a world renowned racing driver, he won the Formula 1 world championship no fewer than three times. As world renowned constructor, he and his designer Ron Tauranac won the F1 constructors championship twice in succession.
Those constructor championships were won with Brabham cars with Australian made Repco engines from Melbourne.
Jack was the man who really made Australian motorsport in the 1950s and 1960s. He ran his cars proudly in Australian colours, green and gold. It was Jack Brabham who brought those world championship titles by man and machine back home here to Australia, a nation he was proud to represent.
Soon after his debut in Europe in cars that he built and perfected with a father and son team of Charlie and John Cooper, he was making the likes of Stirling Moss, Juan Manuel Fangio and Mike Hawthorn, all the established motor racing superstars, sit up and take notice.
Whenever he donned his crash helmet Jack was all business and totally focussed on achieving the very best result possible. In his tail out power sliding driving style nurtured in his early days handling the dirt track midget cars he began win at international level.
With Jack there was no case of, 'after you alfonse'. Oh no, he was a ferocious competitor, the real deal totally committed to getting the job done and the race won.
He was always ready to work harder, longer, better and to go faster than the rest. When he had to his motor racing methods were borderline unacceptable. It has to be said mirrors what mirrors.
In fact we are sure he watched his mirrors like a hawk but it is just the moves that he made left his rivals in disbelief that he could pull such a manoeuvre.
Such was the skill of them all in those days, Black Jack was involved in very few accidents. Some will tell us that he just used to cause them. Or as Sir Jackie Stewart puts it, "They said Jack was unpredictable. I can assure you that is absolutely not the case he was always entirely predictable, you could never tell what he might do next."
What he did was tremendous. Too often underrated with talent and skill. Not only that he kept on doing it year in year over his fabulous 16-year frontline international career. When he wasn't winning in touring cars, sportscars, F1 or F2, he was winning in one of the other classes somewhere.
Our Jack was a winner.
As he combined his innate driving skill with clear engineering vision and ambition aided and abetted by his equally great and underrated partner Ron Tauranac, it wasn't all roses.
Jack met and endured tribulations that could have broken a lesser man. He lost many battles and inevitably in the motor racing of his era many close friends and team-mates to fatal accidents.
Thanks to Ron's input his Cooper cars rapidly propelled up the ladder and by 1959 he began winning races at the pinnacle of the sport in F1.
We remember him clinching that first world title in that last race of that season in the United States Grand Prix at Sebring, when Jack led before running out fuel. He then pushed his car to the line some 350 metres.
He and those Cooper cars won the title for a second time in 1960. In fact he not only won his second drivers title he blitzed all the opposition including the red Ferraris he always loved to beat.
In 1961 he branched out. Ron joined him in England and they found a company called Motor Racing Developments to begin making Brabham cars for customer sale in 1962.
Jack had pioneered F1 style cars in the world's richest race the Indianapolis 500 in a modified Cooper. Together Jack and Ron built their first Brabham badged F1 car and their first Brabham Indianapolis car design soon followed.
In 1963 Jack was winning F1 races but not championship level and by 1964 the team-mate he so admired Dan Gurney brought the Brabham marque its first F1 race win.
Meanwhile, Brabham cars were winning everywhere in F2 and F3 but in 1966 Jack won his third F1 world title and Brabham claimed the constructors championship with the Australian Repco engine. They also won the F2 title the same year with a Japanese Honda engine.
In 1967 Jack nearly won a fourth F1 drivers championship yet he was delighted it eventually went to his Brabham-Repco team-mate Denny Hulme.
Jack was simply one of the most significant motor racing game changers of the entire 20th century.
He had driven rear engined Cooper cars to change the course of racing car design. He has also been instrumental in introducing Honda to world class racing and perhaps encouraged many of the best drivers and engineers the world has ever seen.
His racing driver protege's included Bruce McLaren, Dan Gurney, Denny Hulme, Jochen Rindt and Jacky Ickx. Even last week Daniel Ricciardo announced Jack was his inspiration after winning the Canadian Grand Prix.
All great racing drivers in their own right, while Bruce and Dan followed in his footsteps by forming their own independent teams. They went on to build, race and win with cars they built themselves. It was Jack who had shown them the way.
Jack was very much the example which was followed by his three racing sons Geoff, Gary and David. Each of them went on to win championship races in their own right. Jack was fit to burst at their successes. He genuinely loved his three sons.
His grandsons Matt and Sam have made their marks at international level. As proud Australians they follow the path pop had led.
This is really a tough day for the Brabham family. For wife Margaret for sons Geoff, Gary and David, for Margaret's daughters Susan, Carol and their families.
And on the track boy did Black Jack, the most competitive of all Australian sportsmen, mean business. But out of the car all of us who knew him are grateful for having known him. He was one of the nicest, best and engaging friends that one could ever have.
He remained one of the most accessible of celebrities. To his dying day he treated everyone he met as an equal. He would greet everyone with a trademark dazzling smile and a "how you going?"
Sir Jack Brabham was unique. He was a triple world champion racing driver who could so easily have won not just three world titles but five.
In his very last season in 1970 as a grand prix driver already aged 44 he won the South African GP in his own Brabham car. He then only lost the Monaco race on the very last corner of the final lap. This happened again at the British Grand Prix. However, he did go on to win the Paris 1000km sportscar classic.
So Sir Jack always remained a front runner a natural winner all his long life. He was respected, admired and deeply loved throughout the motorsport world.
His name was Sir Jack Brabham.
He was ours – a truly great Australian hero.