CAFE CHAT: Webber on Le Mans challenges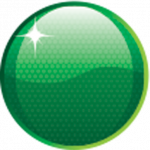 The Le Mans 24 Hours is simply one of the toughest tests of man and machine.
Steeped in history stretching from 1923, the French twice round the clock classic is one of the most gruelling races in world motorsport.
To conquer the 13.6km circuit, which uses part circuit and public road, takes immense skill, engineering precision, stamina, team work and more than a dose of good fortune.
Mark Webber is about to embark upon his third Le Mans 24 Hours this weekend as he heads up Porsche's top flight return to the race they have won a record 16 times.
The former F1 star, who drove for Mercedes at the event in 1998 and 1999, will join German Timo Bernhard and Kiwi Brendon Hartley in the #20 Porsche 919 LMP1.
In this Q&A supplied by Mark Webber's press office, the Aussie reveals the challenges he faces this weekend and his goals come raceday.
QUESTION: You are about to take part in one of the world's most prestigious race the Le Mans 24 Hours, what is it like to compete in?
MARK WEBBER: Firstly its a very long lap. Three and a half minutes a lap is a long time in anyones book when it comes to top flight motor racing. The pace of the cars around the lap is really incredible. At some points we are doing 335kph on the straights and the combination of the Porsche curves makes for a very fast end to the lap.
Racing at night is unusual and the whole endurance element is incredible as we will be doing 5,000km non-stop. Its quite dramatic as there is weather involved and backmarkers to deal with, as we are going for outright victory.
Its quite a motorsport event with 200,000 fans there too. Porsche are obviously really excited to return and they are keen to give everyone a run for their money.
QUESTION: Can you explain the skills required to race in the night?
WEBBER: The biggest thing you have to worry about when you are racing at night is the speed discrepancies on the straights. You can see the tail lights of the car in front and the forward facing lights on the LMP1 cars are very strong so the backmarkers can see us.
We race with the lights on high beam all the time so we can see where we are going and are visible.
When dealing with backmarkers it can be very challenging to pick up the speed of the car in front. Its easier in the day but at night its very challenging. At night your senses heighten, your hearing goes up and sense of smell increases when the visibility at night decreases.
Its a very interesting part of the job and one I'm still getting experience of.
QUESTION: You take fitness so seriously, have you stepped up your program ahead of Le Mans? 
WEBBER: My level of fitness has been pretty solid through the early parts of February and March and I've kept that up so I'm happy with my fitness levels heading into the race.
The biggest thing for me is that I make sure I get enough sleep before the race starts and that I'm well fuelled in terms of food and drink. Hopefully I experience a smooth first long night stint in the car.
QUESTION: Does adrenaline take you through the race and when you get out the car are you able to wind down?
WEBBER: You have to let go and relax a little bit during the race as you cannot be in the car all of the time. When you are in the car you are well and truly in the zone and the adrenaline is pumping for sure.
However, when you get out of the car it is important to relax a little bit and particularly during the night if you can grab a little bit of sleep that is good. A nice 20 minute nap here and there do help but to lock into a three or four hour sleep is probably not possible.
Grabbing those small sleeps are good but you are soo focused on the race and that can make you tired too. But I've been surprised how little sleep I have needed when we have tested at night.
QUESTION: What has it been like working with team-mates Timo Bernhard and Brendon Hartley?
WEBBER: Every week in the build up I have been in touch with Timo and Brendon with regards to how we can work better as a team and get the most out of the car. Its been going very well. Its been really really rewarding. Timo is one of the best sportscar drivers in the world, he is phenomenal and then Brendon is young, enthusiastic and doing very well. I'm lucky to have some great team-mates and the compromises between each of us driving the car are pretty good.
QUESTION: You started the season scoring a podium on your Porsche debut, realistically what are your aims for the race?
WEBBER: We know when the car is running it is running pretty competitively which is a big box ticked. The bigger box that needs to be ticked is to make sure the car is running and behaving itself for as long as possible and that is when the Le Mans challenge really comes in.
To race 24 hours is a long slog for the car and its a tough race for everybody. I think the goal will be if the car runs very smoothly and has low garage time when it counts that will be a big feather in our cap.
I think pacewise we are going ok but we might not be the benchmark just yet but we have ruffled a few feathers which is sensational for Porsche in their first year back. We ran well in the pre-test but it doesn't take much for your race to be compromised.
QUESTION: What does it mean to you to be driving for Porsche in their top flight Le Mans 24 Hours return?
WEBBER: To be racing at Le Mans means so much to Porsche. Some of the old mechanics that have been there so long like coming into the garage to have a look around and reminisce about previous victories.
There is such a great pedigree in the whole company and the racing philosophy runs so deep throughout the whole team. this return is very serious for Porsche and they are looking to be successful again.
It is a great burden to have knowing that Porsche have had the most wins of anyone and we need to try and add to that in the coming years.