Australia's leaders pay respects to Jack Brabham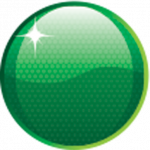 Prime Minister Tony Abbott says that Australia will forever remember the achievements and "have-a-go spirit" of Sir Jack Brabham, for whom a state funeral was held on the Gold Coast today.
Although Abbot was unable to attend the service due to commitments in North America, a personal note from the PM to Sir Jack's widow, Lady Margaret, was read out to mourners.
"Australia has lost a legend. Sir Jack led an inspirational life," read the note.
"He served in our defence force, made history on the racetrack and supported the fight against macular degeneration.
"Australians will always remember his achievements and have-a-go spirit."
Queensland premier Campbell Newman led the order of tributes at the funeral, describing Brabham as "a champion who did it his way".
"He had a passion for cars and a passion for life," Premier Newman said.
"He was a battler who took on the world and he won time and time again.
"He will forever be remembered for driving with determination and courage but also of course for the innovations he made that transformed motor racing.
"He was a great Australian a great adopted Queenslander who touched so many peoples lives and he will be sorely missed."
Abbot was represented at the Southport funeral by local Liberal MP Steve Ciobo, while other dignitaries in attendance included Queensland chief justice Paul de Jersey and Gold Coast mayor Tom Tate.