Aus GP trophy renamed in Sir Jack's honour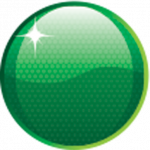 The winner of future Australian grands prix will be awarded the Sir Jack Brabham Trophy in honour of the late F1 legend.
Organisers of the Australian F1 GP have renamed the pre-existing trophy to immortalise one of the pioneering giants of grand prix racing, who died peacefully at his Gold Coast home on May 19 aged 88.
It is a fitting tribute with the trophy already reflecting the steering wheel from the Cooper Climax which took Brabham to the first of his three championships in 1959.
The late Sir Jack's wife, Lady Margaret Brabham, said her late husband would be proud of the gesture.
"I have been overwhelmed by the tributes that have been pouring in from around the globe," Lady Brabham said.
"It has been comforting to hear kind words from the likes of Jean Todt, Sir Stirling Moss, Sir Jackie Stewart to Alan Jones. Jack would have been so very proud."
Brabham was named Australian of the Year in 1966, the year he claimed his third world title in a car (Brabham BT19) of his own manufacturer.
Knighted in 1978, the Sydney-born Brabham was inducted in the International Motorsports Hall of Fame in 1990.
Australia's newest grand prix winner, Daniel Ricciardo is inspired by the exploits of Brabham whose F1 career spanned from 1955-1970.
"What he achieved was incredible and I think paying tribute to him each year with the Australian Grand Prix winner's trophy is a fantastic way to celebrate this legend. It would be something very special to be able to lift that trophy," Ricciardo, who won the Canadian GP at the weekend, said.
"Racing at the Australian Grand Prix in front of a home crowd is a huge buzz; to be able to stand on the top step of the podium and lift the Sir Jack Brabham Trophy would be incredible."
Sir Jack won the inaugural F1 Canadian GP when it was held at Mosport Park in 1967.
AGP chairman Ron Walker recalled the unwavering passion Sir Jack held for F1.
"Sir Jack's love of the sport was unrivalled; whenever we were lucky enough to be graced by his attendance at the event I always noted the boyish twinkle in his eye," Walker said.
"His love for the world famous Albert Park circuit was unmistakable; it's very fitting that he will forever have a presence here with his bronze statue having a permanent home in Melbourne."
CAMS President Andrew Papadopoulos also expressed his support of the naming of the trophy.
"Sir Jack Brabham was a wonderful man, his achievements incredible. I am so pleased that we are recognising this icon of motorsport with such a well deserved tribute."
A state funeral for Sir Jack will be held at the Southport Church of Christ on the Gold Coast at 1.30pm tomorrow, Wednesday, June 11.