Sergio Perez penalised for Massa collision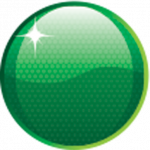 Sergio Perez has been hit with a five place grid penalty for the upcoming Austrian Grand Prix after being judged at fault for a collision with Felipe Massa at Montreal.
The Force India driver and Massa's Williams were fighting over fourth position in the final laps of the Canadian Grand Prix when the pair collided heading into Turn 1 on the last lap.
Massa's right front wheel made contact with Perez's left rear which resulted in both cars slamming into the barriers. As a result, the race finished under Safety Car.
Both drivers were taken to hospital for precautionary checks before being cleared for release.
The incident was immediately placed under investigation with stewards judging that Perez changed his racing line and effectively caused the crash.
He was handed a five place grid penalty for the next race at the Red Bull Ring as punishment.
"Car #11 changed his racing line which caused the impact with car #19 in Turn 1," said the stewards' statement.
Massa was particularly upset with Perez's actions calling for the Mexican to learn from his error.
"I talked to him at the medical centre. I was so disappointed with him," said Massa.
"I said that he needs to learn. I wanted him to put himself in my place, because I had a huge crash and honestly I thought it was going to hurt.
"It's not the first time that he turned into somebody under braking. He did this many times. He didn't say anything, he just turned and left. I hope he learns."
Meanwhile, Marussia's Max Chilton has been handed a three place grid penalty for his part in an opening lap crash with his team-mate Jules Bianchi.
The Brit, who had finished every race of his F1 career, speared into his team-mate at Turn 3 which brought out the Safety Car. The incident saw both Chilton and Bianchi retire from the race.