Rentsch duo claim Finke hat-trick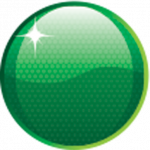 Shannon and Ian Rentsch have secured a third victory in the 2014 Tatts Finke Desert Race.
The son and father combination capitalised on their overnight lead to make it back from Finke to Alice Springs in 1:47.56s in their #1 JIMCO 2010 Nissan 3500cc, finishing with a total time for the two legs of 3:37.2s.
Their previous victories at the iconic Finke race came in 2005 and 2006.
They had just over five minutes to spare from second-placed South Australian crew of Jack Rhodes and David Pullino in the #91 JIMCO 2013 Aussie Special 3500cc.
"(On the way back today) we were a bit concerned about running out of fuel, and a few years ago we broke an axle within sight of the finish line so we don't take it for granted before we cross that (finishing) line", Shannon Rentsch said.
West Australians Travis Robinson and Paul Currie in the #13 JIMCO OBR Nissan 3500cc machine finished third.
Bruce Garland, 55, and long-time navigator Harry Suzuki posted first in class (Class Seven, Production 4WD, diesel, not exceeding 7200cc) and 48th outright in the debut of the new Isuzu MU-X .
"The car was fantastic. It's really well balanced – the chassis is really good – and we are really happy with it,"  Garland said.
Queenslander Billy Geddes, attempting a unique feat by racing in both the car and bike division finished seventh outright in his #441 Geiser Brothers Trophy Truck.
Geddes hopped in a helicopter between the Alice Springs start and the overnight stop at Finke on both days of the event allowing him to cover 904 competitive kilometres in the car and on the bike plus another 452km in the chopper.
The super fit competitor was classified  211th in the bike field.
Maitland rider Toby Price took the outright win in the bike class on his KTM 500 EXC with a total time of 3:56.29s from NT's David Walsh (Honda CRF450) with South Australian Ivan Long third on a KTM 500 EXC.
It was a sweet third victory in the event for Price who 12 months ago was watching the event while wearing a neck brace after breaking three bones in his neck practicing for the Baja 500 in the US.
Price, the 2010 and 2012 winner,  said his weekend had been made more difficult by prologuing late in the day with the track cut up by both the cars and the bike field.
"This was about quarter of the job done (to win the event) , then I got good pace on the way down (yesterday) and made sure I finished, and then I got in the groove on the way home today and my KTM bike was awesome" Price said.
The four-time Finke winner Ben Grabham slipped four spots from his overnight position to finish 11th outright, the Bathurst rider finishing with a total time of 4:20.45s.
See below video of 2013 winner Hayden Bentley's rollover 70km from Finke on Day 1