POLL: Which marque will conquer Le Mans?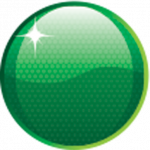 A new rule package and the return of Porsche ensures that this weekend's Le Mans 24 Hours is one of the most anticipated in years.
The Audi and Toyota machinery may look similar to last year, but don't be fooled. Both marques have come up with completely new machines to meet the regulations, which are framed firmly around energy efficiency.
Tantalisingly, all three heavyweights have come up with completely different solutions to the energy equation.
Although the technology is cutting edge, two rounds of the World Endurance Championship and the traditional Le Mans test day have already been run, giving great insight into the form.
Toyota TS040 Hybrid
#7 Alex Wurz/Stephane Sarrazin/Kazuki Nakajima
#8 Anthony Davidson/Nicolas Lapierre/Sebastien Buemi
Now in its third season, this is the year that Toyota's LMP1 project needs to yield the Japanese marque a Le Mans victory.
Toyota's answer to the 2014 rules has been to combine a 3.7 litre, naturally aspirated petrol V8 with a 6MJ hybrid system.
The Japanese have this year elected to run two motor generator units in order to harvest from, and deliver electrical power back through, both the front and rear axles.
The combination delivers north of 1000bhp when in full flight and has proven devastatingly effective to date, winning the World Endurance Championship encounters at both Silverstone and Spa.
The team has run four full 24 hours simulations in the lead-up to Le Mans and rightly carriers the tag as favourites.
Although not considered the lead car last year, the #8 TS040 looms as team's slightly stronger entry following its two WEC successes.
Audi R18 e-tron quattro
#1 Tom Kristensen/Loic Duval/Lucas Di Grassi
#2 Andre Lotterer/Benoit Treluyer/Marcel Fassler
#3 Oliver Jarvis/Marco Bonanomi/Felipe Alburquerque
Audi's record at Le Mans in recent decades is simply staggering, winning 12 of the last 14 races, including four on the bounce heading into this weekend.
The German marque finds itself in the somewhat unusual position of underdog against Toyota however, largely due to a shaky run through the early WEC races.
Audi has the most conservative technical package of the big three, opting for a 4.0 litre V6 turbodiesel and 2MJ hybrid system.
Having initially chased a greater level of electrical propulsion in its energy balance, Audi's decision to opt for the larger-than-2013 combustion engine crucially came before a pre-season fuel allocation amendment from the FIA that appears to have put the R18 on the back foot.
Frugal driving may allow its Toyota and Porsche rivals to run a lap longer on each stint at La Sarthe, further heightening the difficulty for Audi, whose cars will likely also lack the ultimate pace of the Toyota and Porsche.
Still, if any crew can get the most out of such a package it is Audi's Team Joest. It's important to note that three of its recent victories have come without having the fastest machinery.
The German marque is again expanding its regular two-car WEC entry to three cars for Le Mans.
While "Mr Le Mans" himself, Tom Kristensen, is aiming for a 10th crown in 2014 in the #1 R18, the #2 entry is arguably the most formidable three-man combination in the entire field and should prove Audi's strongest contender.
Porsche 919 Hybrid
#14 Romain Dumas/Neel Jani/Marc Lieb
#20 Timo Bernhard/Mark Webber/Brendon Hartley
Porsche will return to Le Mans with much public fanfare this weekend following a full 15 years away from the outright battle.
Like Toyota, it has opted for a 6MJ hybrid set-up for its assault. Unlike Toyota, its hybrid system is matched to a 2.0 litre, turbocharged petrol V4, and harvests energy from an exhaust-driven generator.
The Porsche also boasts a motor generator unit attached to the front drive-shafts, ensuring it too boasts four-wheel-drive capability when its full power is engaged.
The 919 has proven quick over the opening two WEC races and the Le Mans test, ensuring it is being touted as a pole threat.
Expecting such a freshly assembled technical package to win Le Mans first time out, however, is a big ask, and reliability looms as a major question mark.
Strong speed, two stout driver line-ups and Porsche's impressive Le Mans record ensures though that its entries should never be discounted.
Rebellion-Toyota R-One
#12 Nick Heidlfeld/Nicolas Prost/Mathias Beche
#13 Andrea Belicchi/Fabio Leimer/Dominik Kraihamer
Sitting in the shadow of the three factory outfits are the two 3.4 litre Toyota V8-powered Rebellions.
The no-show of the troubled Lotus program ensures that Rebellion is the only contender in LMP1-L; a sub-class for privateers running non-hybrid P1 machinery.
The new Rebellion chassis has been designed and built by French firm Oreca and arrives at Le Mans well sorted following a solid outing on debut at Spa.
The cars are a long way from the pace of the factory efforts, however, as evidenced by the near 10 second gap to the fastest Toyota at the Le Mans test day.
Provided that its cars can run reliably, Rebellion's fate in the race will be determined by success or failure of the seven factory cars.
Which marque do you think will conquer Le Mans this weekend? Vote now in the Pirtek Poll below.