Loeskow: No extra pressure as leader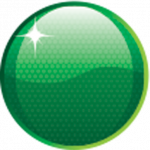 Troy Loeskow is aiming to protect his lead at the half-way mark in the CIK Stars of Karting Championship presented by Castrol EDGE going into this weekend's round at Puckapunyal's Hume Raceway.
Bundaberg racer Loeskow, who broke through to claim the win in the final round of 2013 in the KF2 class, holds a narrow four-point lead over reigning champion Matthew Waters.
"It's not really much of a lead, so I'm not going into the round thinking that I'm on top," Loeskow said.
"The championship is very close and the goal will be to once again finish as high up as I can in every race – including the heat races, as any DNF can cost me huge points.
"I tested the other week at the track and also had a race there.
"When looking at the layout I didn't think it would be very physical by after spending a couple of days there it is very different to that, there's a lot of bumps that make it one of the most difficult that we will go to in the championship".
While he has finished on the podium in both of the opening two rounds, Loeskow is yet to claim a round win.
"Last year I showed some speed when I really needed the points in the very end but I was taking a bit more of a risk rather the conservative approach I have started this year with," Loeskow said.
"Going into the fourth round last round I was about 60 points behind and thought I had no chance for the championship, but after two really good rounds I fell just short.
"That shows how much the points can change in just one or two rounds. It's all about being consistency."
Along with Waters, Loeskow is expected to face tough opposition from Victorians Adam Willison and Leigh Nicoloau in the battle for the win the KF2 class.
Round one winner Scott Sorensen will be hoping to bounce back from a challenging second round while South Australian duo Josh Tynan and Ben Edwards proved last round they have the pace to run at the front of the field.
This weekend will be the first time a round of Australia's elite karting championship has been held in Puckapunyal with 150 of Australia's top drivers converging on the venue for the historic event.
All of the action from the finals on June 15 will be streamed live and exclusive on Speedcafe.com.