Dale Earnhardt Jr. sweeps to Pocono win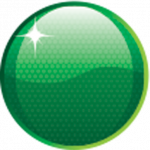 Dale Earnhardt Jr. has swept by Brad Keselowski with just five laps remaining to win the Pocono 400.
Keselowski had dominated the race leading a total of 95 of the 160 laps, but on the final run to the chequered flag he picked up debris on the front of his car and had engine temperature issues.
The Penske driver attempted to run up behind the car of Danica Patrick, who was being lapped, to have the paper sucked off the grille.
However, he miscued things and it allowed Earnhardt Jr. to drive by into the lead.
It was the second victory of the year for Earnhardt Jr., who opened the season with a win in the Daytona 500. It was his first win at the 'Tricky Triangle'.
"That's unfortunate for him (Keselowski)," said Earnhardt
"He had me beat. I couldn't get to him. It's real hard to pass here. I've lost some in some strange ways. It feels good to win one like that.
"We had a little temperature on our car. Brad definitely had the better car. I'll own up to that, but we won the race."
Keselowski was left with no option than try something to remove the debris.
"(It was) running really hot, the motor was going to blow up," said Keselowski. "I had to do something. I couldn't catch up to him. I had a really fast car. Had a piece of debris and had to do something. … Had to do some kind of move or it wasn't going to make it."
One of the major moments occurred on the pit lane when Jimmie Johnson collided with Australia's Marcos Ambrose.
Johnson's team called for a two-tyre stop and as Ambrose was coming to his pit box, two stalls down from the #48, the six-time champion drove into the side of the Tasmanian's Ford.
Johnson spun and was fortunate not to hit the pit crew of Justin Allgaier. Both cars required repairs on pit road with Johnson finishing sixth, while Ambrose ended the day back in 24th.
"We did a two-tyre stop and didn't know who was coming into the pit stall," said Johnson.
"Ambrose was coming into his pit stall and Chad (Knaus) thought he was actually heading out. He told me there was two cars out beside me and I didn't know the no.9 was actually heading in and we made contact.
"I don't know the crew on the no.51 car (Justin Allgaier), but God was looking after them today. My car somehow pivoted around the right-front tyre changer and carrier and I didn't hit those guys. So I was scared to death that I was going to hurt someone."
Johnson sits fourth while Ambrose remains 22nd in the championship standings.
VIDEO: Dale Earnhardt Jr. wins at Pocono
VIDEO: Johnson and Ambrose collide in the pits
RESULTS: Pocono 400 – Pocono Raceway
| | | | | | | | | | |
| --- | --- | --- | --- | --- | --- | --- | --- | --- | --- |
| POS | Car # | Driver | Make | Start Pos. | Laps | Laps Led | Final Status | Points | Bonus Points |
| 1 | 88 | Dale Earnhardt Jr | Chevrolet | 8 | 160 | 11 | Running | 47 | 4 |
| 2 | 2 | Brad Keselowski | Ford | 3 | 160 | 95 | Running | 44 | 2 |
| 3 | 41 | Kurt Busch | Chevrolet | 2 | 160 | 5 | Running | 42 | 1 |
| 4 | 11 | Denny Hamlin | Toyota | 1 | 160 | 4 | Running | 41 | 1 |
| 5 | 42 | Kyle Larson | Chevrolet | 14 | 160 | 7 | Running | 40 | 1 |
| 6 | 48 | Jimmie Johnson | Chevrolet | 20 | 160 | 5 | Running | 39 | 1 |
| 7 | 31 | Ryan Newman | Chevrolet | 15 | 160 | 0 | Running | 37 | 0 |
| 8 | 24 | Jeff Gordon | Chevrolet | 5 | 160 | 2 | Running | 37 | 1 |
| 9 | 78 | Martin Truex Jr | Chevrolet | 17 | 160 | 0 | Running | 35 | 0 |
| 10 | 1 | Jamie McMurray | Chevrolet | 18 | 160 | 0 | Running | 34 | 0 |
| 11 | 15 | Clint Bowyer | Toyota | 19 | 160 | 0 | Running | 33 | 0 |
| 12 | 18 | Kyle Busch | Toyota | 6 | 160 | 0 | Running | 32 | 0 |
| 13 | 14 | Tony Stewart | Chevrolet | 12 | 160 | 24 | Running | 32 | 1 |
| 14 | 4 | Kevin Harvick | Chevrolet | 4 | 160 | 0 | Running | 30 | 0 |
| 15 | 17 | Ricky Stenhouse Jr | Ford | 28 | 160 | 0 | Running | 29 | 0 |
| 16 | 16 | Greg Biffle | Ford | 13 | 160 | 0 | Running | 28 | 0 |
| 17 | 3 | Austin Dillon | Chevrolet | 11 | 160 | 0 | Running | 27 | 0 |
| 18 | 34 | David Ragan | Ford | 32 | 160 | 0 | Running | 26 | 0 |
| 19 | 55 | Brian Vickers | Toyota | 9 | 160 | 1 | Running | 26 | 1 |
| 20 | 7 | Michael Annett | Chevrolet | 30 | 160 | 0 | Running | 24 | 0 |
| 21 | 47 | AJ Allmendinger | Chevrolet | 21 | 160 | 0 | Running | 23 | 0 |
| 22 | 43 | Aric Almirola | Ford | 22 | 160 | 0 | Running | 22 | 0 |
| 23 | 13 | Casey Mears | Chevrolet | 25 | 160 | 0 | Running | 21 | 0 |
| 24 | 9 | Marcos Ambrose | Ford | 29 | 160 | 0 | Running | 20 | 0 |
| 25 | 20 | Matt Kenseth | Toyota | 26 | 160 | 0 | Running | 19 | 0 |
| 26 | 27 | Paul Menard | Chevrolet | 23 | 160 | 0 | Running | 18 | 0 |
| 27 | 51 | Justin Allgaier | Chevrolet | 24 | 160 | 6 | Running | 18 | 1 |
| 28 | 38 | David Gilliland | Ford | 35 | 160 | 0 | Running | 16 | 0 |
| 29 | 32 | Travis Kvapil | Ford | 33 | 160 | 0 | Running | 15 | 0 |
| 30 | 26 | Cole Whitt | Toyota | 40 | 159 | 0 | Running | 14 | 0 |
| 31 | 23 | Alex Bowman | Toyota | 34 | 159 | 0 | Running | 13 | 0 |
| 32 | 83 | Ryan Truex | Toyota | 41 | 159 | 0 | Running | 12 | 0 |
| 33 | 40 | Landon Cassill | Chevrolet | 31 | 158 | 0 | Running | 0 | 0 |
| 34 | 36 | Reed Sorenson | Chevrolet | 36 | 158 | 0 | Running | 10 | 0 |
| 35 | 98 | Josh Wise | Ford | 37 | 158 | 0 | Running | 9 | 0 |
| 36 | 66 | Timmy Hill | Toyota | 39 | 158 | 0 | Running | 8 | 0 |
| 37 | 10 | Danica Patrick | Chevrolet | 16 | 158 | 0 | Running | 7 | 0 |
| 38 | 44 | J.J. Yeley | Chevrolet | 38 | 157 | 0 | Running | 0 | 0 |
| 39 | 33 | Alex Kennedy | Chevrolet | 42 | 156 | 0 | Running | 5 | 0 |
| 40 | 22 | Joey Logano | Ford | 7 | 150 | 0 | Engine | 4 | 0 |
| 41 | 99 | Carl Edwards | Ford | 10 | 143 | 0 | Accident | 3 | 0 |
| 42 | 5 | Kasey Kahne | Chevrolet | 27 | 142 | 0 | Accident | 2 | 0 |
| 43 | 77 | Dave Blaney | Ford | 43 | 142 | 0 | Running | 1 | 0 |
STANDINGS
| | | | | | | | | |
| --- | --- | --- | --- | --- | --- | --- | --- | --- |
| POS | DRIVER | POINTS | BEHIND | STARTS | WINS | TOP 5 | TOP 10 | DNF |
| 1 | Jeff Gordon | 498 | Leader | 14 | 1 | 5 | 10 | 0 |
| 2 | Matt Kenseth | 482 | -16 | 14 | 0 | 5 | 10 | 0 |
| 3 | Dale Earnhardt Jr | 476 | -22 | 14 | 2 | 7 | 9 | 1 |
| 4 | Jimmie Johnson | 475 | -23 | 14 | 2 | 5 | 9 | 0 |
| 5 | Brad Keselowski | 448 | -50 | 14 | 1 | 6 | 7 | 0 |
| 6 | Kyle Busch | 443 | -55 | 14 | 1 | 3 | 6 | 1 |
| 7 | Carl Edwards | 441 | -57 | 14 | 1 | 3 | 7 | 2 |
| 8 | Denny Hamlin | 420 | -78 | 13 | 1 | 4 | 5 | 0 |
| 9 | Joey Logano | 418 | -80 | 14 | 2 | 6 | 7 | 3 |
| 10 | Kyle Larson | 417 | -81 | 14 | 0 | 3 | 6 | 1 |
| 11 | Ryan Newman | 411 | -87 | 14 | 0 | 0 | 5 | 0 |
| 12 | Kevin Harvick | 403 | -95 | 14 | 2 | 4 | 6 | 2 |
| 13 | Brian Vickers | 392 | -106 | 14 | 0 | 2 | 5 | 1 |
| 14 | Greg Biffle | 385 | -113 | 14 | 0 | 2 | 4 | 0 |
| 15 | Austin Dillon | 385 | -113 | 14 | 0 | 0 | 1 | 0 |
| 16 | Clint Bowyer | 383 | -115 | 14 | 0 | 2 | 4 | 2 |
| 17 | Paul Menard | 380 | -118 | 14 | 0 | 1 | 7 | 0 |
| 18 | Tony Stewart | 368 | -130 | 14 | 0 | 2 | 5 | 1 |
| 19 | Aric Almirola | 366 | -132 | 14 | 0 | 1 | 3 | 2 |
| 20 | AJ Allmendinger | 360 | -138 | 14 | 0 | 1 | 3 | 0 |
| 21 | Kasey Kahne | 351 | -147 | 14 | 0 | 1 | 4 | 2 |
| 22 | Marcos Ambrose | 351 | -147 | 14 | 0 | 2 | 2 | 0 |
| 23 | Jamie McMurray | 351 | -147 | 14 | 0 | 1 | 4 | 2 |
| 24 | Martin Truex Jr | 324 | -174 | 14 | 0 | 0 | 3 | 1 |
| 25 | Casey Mears | 322 | -176 | 14 | 0 | 0 | 1 | 0 |
| 26 | Ricky Stenhouse Jr | 290 | -208 | 14 | 0 | 1 | 3 | 1 |
| 27 | Kurt Busch | 283 | -215 | 14 | 1 | 3 | 3 | 5 |
| 28 | Danica Patrick | 246 | -252 | 14 | 0 | 0 | 1 | 2 |
| 29 | Justin Allgaier | 241 | -257 | 14 | 0 | 0 | 0 | 2 |
| 30 | Michael Annett | 212 | -286 | 14 | 0 | 0 | 0 | 2 |
| 31 | Cole Whitt | 195 | -303 | 14 | 0 | 0 | 0 | 1 |
| 32 | David Gilliland | 191 | -307 | 14 | 0 | 0 | 0 | 3 |
| 33 | David Ragan | 184 | -314 | 14 | 0 | 0 | 0 | 1 |
| 34 | Reed Sorenson | 175 | -323 | 14 | 0 | 0 | 0 | 4 |
| 35 | Alex Bowman | 169 | -329 | 14 | 0 | 0 | 0 | 3 |
| 36 | Josh Wise | 158 | -340 | 13 | 0 | 0 | 0 | 1 |
| 37 | Ryan Truex | 108 | -390 | 12 | 0 | 0 | 0 | 4 |
| 38 | Travis Kvapil | 97 | -401 | 10 | 0 | 0 | 0 | 0 |
| 39 | Michael McDowell | 63 | -435 | 7 | 0 | 0 | 0 | 3 |
| 40 | Parker Kligerman | 54 | -444 | 8 | 0 | 0 | 0 | 4 |
| 41 | Terry Labonte | 44 | -454 | 2 | 0 | 0 | 0 | 0 |
| 42 | David Reutimann | 37 | -461 | 3 | 0 | 0 | 0 | 0 |
| 43 | Bobby Labonte | 29 | -469 | 1 | 0 | 0 | 0 | 0 |
| 44 | David Stremme | 29 | -469 | 4 | 0 | 0 | 0 | 2 |
| 45 | Jeff Burton | 27 | -471 | 1 | 0 | 0 | 0 | 0 |
| 46 | Michael Waltrip | 23 | -475 | 2 | 0 | 0 | 0 | 1 |
| 47 | Brett Moffitt | 22 | -476 | 1 | 0 | 0 | 0 | 0 |
| 48 | Timmy Hill | 19 | -479 | 4 | 0 | 0 | 0 | 2 |
| 49 | Dave Blaney | 16 | -482 | 4 | 0 | 0 | 0 | 2 |
| 50 | Alex Kennedy | 5 | -493 | 1 | 0 | 0 | 0 | 0 |
| 51 | Landon Cassill | 0 | -498 | 12 | 0 | 0 | 0 | 1 |
| 52 | Sam Hornish Jr | 0 | -498 | 1 | 0 | 0 | 0 | 0 |
| 53 | Trevor Bayne | 0 | -498 | 5 | 0 | 0 | 0 | 2 |
| 54 | Brian Scott | 0 | -498 | 5 | 0 | 0 | 0 | 1 |
| 55 | Ryan Blaney | 0 | -498 | 1 | 0 | 0 | 0 | 0 |
| 56 | Blake Koch | 0 | -498 | 3 | 0 | 0 | 0 | 0 |
| 57 | Joe Nemechek | 0 | -498 | 8 | 0 | 0 | 0 | 2 |
| 58 | J.J. Yeley | 0 | -498 | 4 | 0 | 0 | 0 | 3 |
| 59 | Morgan Shepherd | 0 | -498 | 1 | 0 | 0 | 0 | 1 |
| 60 | Eric McClure | 0 | -498 | 0 | 0 | 0 | 0 | 0 |