Sebastien Ogier wins in Italy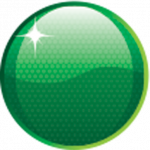 Sebastien Ogier has won Rally Italia Sardegna and in the process increased his lead in the World Rally Championship to 33 points over Volkswagen team-mate Jari-Matti Latvala.
The final leg in Sardinia was just four stages, but included the TV power stage where Ogier took a cautious approach to finish third behind another VW in Andreas Mikkelsen and Latvala.
It mattered little in the final results as Ogier registered his fourth win of the year, 20th of his career; a ratio of one win in every four contested in a works WRC entry.
The Frenchman was as low as 10th on the opening leg on Friday as he had to clear the roads and Latvala took full advantage. Ogier stepped-up the pace on Saturday and his pressure paid off when the Finn went wide and punctured.
Ogier not only won the rally, a clean run from Citroen's Mads Ostberg gave the Norwegian second place ahead of Latvala in the overall results.
"It's a great feeling as I had to push hard to be honest, it was a tough weekend for me opening the roads on Friday," said Ogier.
"We managed to put pressure on Jari yesterday and it paid off as we are the winner of this rally.
"It's a good step for the championship. We'll have to carry on like that as Jari is very strong at the moment so there is not space for anytime to relax."
After being forced to stop with an engine issue on the final stage yesterday, New Zealand's Hayden Paddon completed his first WRC event as a works driver by being  the leading Hyundai entry in 12th place overall.
"In this morning's stages, we had to look after the tyres and that affected the times but I felt more confident in the car today," said Paddon.
"I knew it was going to be a tough first rally with the team because I have never driven here before, but we have had good progression.
"We've not been pushing and have concentrated on getting to the end of each stage, learning as much as possible both for myself and for the team. Overall, there are definitely things we could have done better but this is not a one off event so we can use this to build for the next event."
VIDEO: Final day's highlights


Rally Italia Sardegna :  Final Results
| | | | |
| --- | --- | --- | --- |
| Pos | Driver            | Team/Car      |  Time/Gap |
| 1 | Sebastien Ogier | Volkswagen |  4:02:37.8 |
| 2 | Mads Ostberg | Citroen |  +1:23.1 |
| 3 | Jari-Matti Latvala | Volkswagen |  +1:32.8 |
| 4 | Andreas Mikkelsen | Volkswagen |  +2:39.3 |
| 5 | Elfyn Evans | M-Sport Ford |  +4:41.8 |
| 6 | Martin Prokop | Czech Ford |  +6:05.3 |
| 7 | Henning Solberg | Solberg Ford |  +7:5.8 |
| 8 | Robert Kubica | M-Sport Ford |  +12:19.0 |
| 9 | Lorenzo Bertelli | FWRT Ford | +15:22.1 * |
| 10 | Khalid Al Qassimi | Citroen |  +16:49.3 |
* WRC2
2014 FIA DRIVERS´ STANDINGS
| | | |
| --- | --- | --- |
| Pos | Driver | Total |
| 1 | Sebastien Ogier | 138 |
|  2 | Jari-Matti Latvala | 105 |
|  3 | Mads Ostberg | 66 |
|  4 | Andreas Mikkelsen | 63 |
|  5 | Mikko Hirvonen | 40 |
|  6 | Elfyn Evans | 36 |
|  7 | Kris Meeke | 32 |
|  8 | Thierry Neuville | 31 |
|  9 | Martin Prokop | 30 |
|  10 | Henning Solberg | 22 |
2014 FIA TEAMS´ STANDINGS
| | | |
| --- | --- | --- |
| Pos | Teams | Total |
|  1 | Volkswagen Motorsport | 227 |
|  2 | Citroen Total Abu Dhabi World Rally Team | 109 |
|  3 | M-Sport World Rally Team | 78 |
|  4 | Volkswagen Motorsport II | 64 |
|  4 | Hyundai Shell World Rally Team | 57 |