Scott Speed wins X Games Rallycross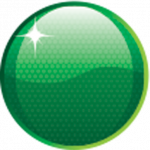 Former F1 and NASCAR racer Scott Speed has X Games won gold in Rallycross at the Circuit of the Americas in Austin Texas.
Driving an Andretti Autosport prepared Volkswagen Polo dominated proceedings through the heats, elimination rounds, winning his quarterfinal and semi-final heats before beating skateboarding icon Bucky Lasek and another former F1 and now NASCAR driver in Nelson Piquet Jr. in the final.
"This thing is so fast – it's always so fast," said Speed.
"It's just a matter for us to stay clean and if we can get out in front, they can't catch us…Our car is so good, it makes my job easy."
It was Speed's second straight win in the Global Rallycross Series after winning at Top Gear Festival Barbados.
The 10-lap final was stopped midway through the second lap when Austin Dyne and Patrik Sandell collided. Dyne's car broke the steering and was stranded in the middle of a corner. Dyne was out on the spot, while officials also excluded Sandell over the incident.
Upon the re-start Speed once again took the lead while Lasek, Liam Doran and Piquet took the fight for second.
Each driver had a single opportunity to use a 'Joker' short cut at a corner, but Piquet took it twice and earned himself a 5-second stop-go penalty.
As Speed took the chequered flag ahead of Lasek, Doran spun after a puncture coming into the final corner allowing Piquet back through to third.
Other race favourite Tanner Foust was eliminated in the heats when he rolled.
Kiwi Emma Gilmour had her chances end in the semi-finals when she stalled at the start, but she enjoyed the experience in what at times was rough and tumble racing.
"The facility itself was huge and although the track was tough, it was an amazing environment to race in," said Gilmour.
"The drivers were just desperately trying to be the first into the first corner and there was no room for more than two cars, which caused the bottleneck crashes.
"I finished 12th of 19 drivers, which shows I'm improving and moving up the ranks"
Extreme motor sports star Travis Pastrana also failed to advance from the same semi-final.
VIDEO: X Games Rallycross Final
VIDEO: Tanner Foust rolls