Rosberg edges Hamilton for Montreal pole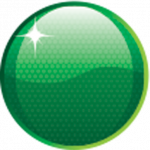 Nico Rosberg recorded back-to-back pole positions after coming through a classic duel with his team-mate Lewis Hamilton in Montreal.
The Mercedes drivers went head-t0-head once again but it was Rosberg who pipped his team-mate for the second race in succession as he scooped pole by just 69 thousandths of a second.
Hamilton had topped the timesheets at the end of free practice on Friday and looked to be favourite for pole after heading Q1 and Q2.
However, the Monaco Grand Prix winner saved his best to the final top 10 shootout by posting a 1.14.874s effort.
Red Bull Racing's Sebastian Vettel was third fastest a full six tenths behind the battling Mercedes duo, while his Australian team-mate Daniel Ricciardo was sixth.
Williams made the most of their Mercedes power advantage to record their best team qualifying of the season as Valtteri Bottas was fourth quickest just ahead of his more experienced team-mate Felipe Massa.
It proved to be a disappointing session for Ferrari as Fernando Alonso could only muster a time good enough for seventh spot, while his opposite number Kimi Raikkonen will line up in 10th position. The Scuderia boosted by upgrades had shown signs in practice that they could challenge both Mercedes and Red Bull.
Toro Rosso's Jean-Eric Vergne continued his impressive display at the Circuit de Gilles Villeneuve this weekend by securing eighth on the grid ahead of McLaren's Jenson Button.
Force India's Nico Hulkenberg narrowly missed out on the top 10 shootout by half a tenth and was forced to settle for 11th on the grid alongside rookie Kevin Magnussen.
Caterham's Marcus Ericsson produced the only incident as he brought out the red flags at the end of Q1 when he crashed on the exit of the first chicane.
Meanwhile, Sauber's Esteban Gutierrez was unable to take part in qualifying after his car sustained chassis damage following an accident in final free practice.
Canadian Grand Prix Qualifying Results
| | | | | |
| --- | --- | --- | --- | --- |
| Position | Driver | Team | Time | Gap |
| 1 | Nico Rosberg | Mercedes | 1m14.874s | |
| 2 | Lewis Hamilton | Mercedes | 1m14.953s | +0.079s |
| 3 | Sebastian Vettel | Red Bull-Renault | 1m15.548s | +0.674s |
| 4 | Valtteri Bottas | Williams-Mercedes | 1m15.550s | +0.676s |
| 5 | Felipe Massa | Williams-Mercedes | 1m15.578s | +0.704s |
| 6 | Daniel Ricciardo | Red Bull-Renault | 1m15.589s | +0.715s |
| 7 | Fernando Alonso | Ferrari | 1m15.814s | +0.940s |
| 8 | Jean-Eric Vergne | Toro Rosso-Renault | 1m16.162s | +1.288s |
| 9 | Jenson Button | McLaren-Mercedes | 1m16.182s | +1.308s |
| 10 | Kimi Raikkonen | Ferrari | 1m16.214s | +1.340s |
| 11 | Nico Hulkenberg | Force India-Mercedes | 1m16.300s Q2 | +1.246s |
| 12 | Kevin Magnussen | McLaren-Mercedes | 1m16.310s Q2 | +1.256s |
| 13 | Sergio Perez | Force India-Mercedes | 1m16.472s Q2 | +1.418s |
| 14 | Romain Grosjean | Lotus-Renault | 1m16.687s Q2 | +1.633s |
| 15 | Daniil Kvyat | Toro Rosso-Renault | 1m16.713s Q2 | +1.659s |
| 16 | Adrian Sutil | Sauber-Ferrari | 1m17.314s Q2 | +2.260s |
| 17 | Pastor Maldonado | Lotus-Renault | 1m18.328s Q1 | +2.578s |
| 18 | Max Chilton | Marussia-Ferrari | 1m18.348s Q1 | +2.598s |
| 19 | Jules Bianchi | Marussia-Ferrari | 1m18.359s Q1 | +2.609s |
| 20 | Kamui Kobayashi | Caterham-Renault | 1m19.278s Q1 | +3.528s |
| 21 | Marcus Ericsson | Caterham-Renault | 1m19.820s Q1 | +4.070s |
| 22 | Esteban Gutierrez | Sauber-Ferrari | No Time   Q1 | No Time |