Rentsch leads Day 1 of Finke Desert Race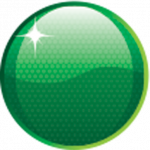 Shannon and Ian Rentsch have taken the lead in the car section after Day 1 of the 2014 Tatts Finke Desert Race.
The Victorian team in their #1 JIMCO 2010 3500cc Buggy made the 226km trek to the halfway point in 1:49.5s.
The Rentsch team, that were second fastest in yesterday's Prologue to determine today's starting order, are searching for a third Finke win having won the race in 2005 and 2006.
Second into Finke for the overnight stop was the #91 JIMCO 2013 Buggy 3500cc of South Australians Jack Rhodes and David Pullino in 1:49.56s.
West Australians Travis Robinson and Paul Currie in the #13 JIMCO OBR Nissan 3500cc PRO buggy were third fastest with a time of 1: 52.37s.
The other Robinson team vehicle, the Extreme 2 Wheel Drive #413 Geiser Brothers TT 6000cc machine crewed by Beau Robinson/Ken Skinner was the first Trophy Truck into Finke in a time of 1:53.16.s in fourth position.
Filling spots five and six respectively were the #3 JIMCO Aussie Special 3500cc of Matt Hanson (Vic) and Leigh Wells (Vic) and the #7 JIMCO Aussie Special 3500cc of Darwin crew Paul Gilbert and Jol Pritchard.
Queenslander Billy Geddes has achieved a quarter of his unique Finke ambition by finishing seventh in his #441 Geiser Brothers Trophy Truck 6000cc with navigator Jamie Ward.
Geddes was on a helicopter back to the Alice Springs start line immediately after arriving at Finke to mount his KTM bike to do the distance again in his quest to become the first man ever to compete in both cars and bikes at the same event.
He has arrived back into Finke after a 3:21.33s trip in position 216 in the bike field.
Meanwhile topping the bikes was Maitland NSW rider Toby Price on his #299 KTM 500 EXC who has been relentless in pursuing another victory.
Price had a battle with David Walsh from Alice Springs riding the #X94 Honda CRF450, but steadily pulled ahead as the race progressed.
At the overnight stop at Finke, Price's KTM was 2:4s ahead of Walsh.
Price's total time for the trip was 1:58.43s.
South Australian Ivan Long on the #5 KTM 500 EXC is in third place ahead of Josh Green (#3 Yamaha YZ450F) in fourth.
Daymon Stokie (Alice Springs) on the #X97 guided his Honda CRF450 to fifth place ahead of last year's winner Todd Smith (#1 Honda CRF450R).
Four-time Finke winner Ben Grabham was seventh at the overnight stop on his #11 KTM 500 EXC.
The Finke finishes tomorrow for the home leg back to Alice Springs.