Orange to hold Sir Jack Brabham tribute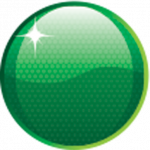 Celebrated designer Ron Tauranac will head a special guest list as the city of Orange hosts a tribute for Sir Jack Brabham at the site of the old Gnoo Blas circuit on June 14.
Gnoos Blas was the circuit which launched Brabham's road racing career 61 years ago after he cut his teeth in speedway.
Closed in 1961, the site of the circuit is now named after the triple F1 world champion who died peacefully at his Gold Coast home on May 19 aged 88.
Queensland will hold a state funeral for Sydney-born Sir Jack, who had lived on the Gold Coast for the last 20 years of his life, on Wednesday at the Southport Church of Christ at 1.30pm.
In 1953, two years before Brabham packed up and first went to England, he drove a Vincent-powered Cooper 1100 at the first Gnoo Blas meeting.
Sir Jack and Dick Cobden (Cooper 1100) struggled off the line with Cobden stopping to change plugs after a 100 or so metres while Sir Jack eventually got going and with some aggressive driving began to catch the field.
Cobden would later join Sir Jack in the "Kangaroo Stable" which was a group of Australian racers tackling European sports car races in Aston Martins that was led by David McKay and Tony Gaze.
Sir Jack's first race at Gnoos Blas ended with the Cooper's engine blowing up when he was running ninth.
Brabham returned to Gnoos Blas at Easter, 1953, for his second road meeting when he finished third to Tom Sulman (Maserati) and Bill Murray (Alfa Alvis).
In October that year Sir Jack ran his successful Cooper Bristol to win the NSW Grand Prix.
Brabham, who had won his first two F1 titles in Cooper-Climaxes in 1959 and 1960, brought Tauranac to England in 1961 and soon after formed Brabham Racing Developments with the first Brabham car appearing the following year.
Tauranac together with Brabham masterminded the BT19 which Brabham drove to victory in the 1966 F1 championship which stands as the only time a driver has won the world title in a car of his own manufacturer.
Brabham's grand prix career which ran from 1955 to 1970 owes a lot to Gnoos Blas which co-incidentally was the venue for the inaugural Australian Touring Car Championship (decided with a single race) in 1960 which was won by David McKay.
The Gnoo Blas Classic Car Club in conjunction with the Orange City Council will hold the tribute on Saturday, June 14, at 2.30pm.
VIDEO: Prime7 News in Orange's tribute to Brabham at Gnoo Blas