Harris takes Winternationals Top Fuel Win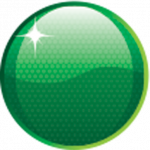 Damien Harris took the Top Fuel victory in the 2014 Winternationals at Willowbank Raceway, defeating Anthony Begley with a 4.756 second pass at 283.73mph.
It was the end of an impressive run for Top Fuel debutant Begley at the Winternationals. The Western Australian caused an upset in the quarter finals, defeating three-time champion Phil Read.
Read later complained that Begley had held him for too long on the starting line and initially expressed surprise he had not been disqualified for dislodging the timing block, which was moved by the dragster's parachutes.
Alan Dobson's Top Fuel championship points lead looked to be at risk after he was defeated by Steve 'The Pom' Read in the first round of eliminations.
However, the defeat of Phil Lamattina by Dobson's team mate Harris allowed Dobson to hold onto his advantage.
John Zappia cemented his lead in the Top Doorslammer championship standings, defeating Daniel Gregorini with a 5.833s pass at 252.90mph.
Victor Bray did not contest his place in the Top Doorslammer quarter finals with his son Ben Bray remaining in hospital after yesterday's accident in round three of Factory Xtreme.
The Winternationals finished on a brighter note for the Bray family with Victor Bray's granddaughter Madison McClennan defeating Cory Burns to win in Junior Dragster.
The Pro Stock final was a family affair with Aaron Tremayne taking on brother Tyronne Tremayne.
Tyronne handed the win to his brother with a one one-thousandth-of-a-second red light.
The Australian Pro Stock records continued to fall on the final day of racing at the Winternationals. Lee Bektash lowered the national elapsed time record for Pro Stock even further with 6.950s pass at 196.39mph on a solo pass in the quarter finals.
In the semi-finals Tyronne Tremayne reset the national speed record with a 6.976s pass at 196.85mph.
The crowd were also treated to Australia's first side-by-side six second Pro Stock pass in the semi-finals when Bektash took on Aaron Tremayne in the semi-finals, with a red light costing Bektash the win.
Jon Sting defeated the 16-time Top Alcohol champion Gary Phillips in the Top Alcohol final, running a 5.589s pass at 250.88mph.
Earlier in the day Gary Phillips set a new Australian elapsed time record for Top Alcohol Funny Car in the semi-finals, defeating John Cannuli to take the championship points lead with a 5.424s pass at 258.52mph, also making it the second quickest Top Alcohol Funny Car in the world.
In Top Bike, Chris Matheson defeated Graeme Morell with a 6.374s pass at 194.35mph. While in Pro Stock Bike Luke Crowley took a holeshot victory over Maurice Allen with a 7.314s pass at 180.52mph.
VIDEO: Damien Harris wins Top Fuel
VIDEO: Aaron Tremayne versus Tyronne Tremayne in Prostock Final
VIDEO: Top Alcohol final
VIDEO: Top Bike final