Ed Carpenter shoots to revenge victory in Texas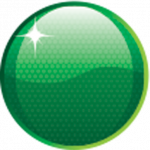 Superspeedway gun Ed Carpenter made up for his unfortunate exit from the Indy 500 by winning the Firestone 600 at Texas Motor Speedway.
Indiana native Carpenter crafted out a thrilling win by taking the lead on lap 182 of the 248 lap affair.
It was a welcome turn of good fortune after Carpenter was taken out late at the Indy 500 two weeks ago when seemingly in a position to win.
Carpenter drove the perfect race in the #20 Fuzzy's Chevrolet to beat Team Penske pair Will Power and Juan Pablo Montoya.
"The Fuzzy's car was hooked up by the end. I think we were for sure the car to beat at the end," Carpenter said.
"I was a little worried about that last yellow."
After dominating in front Power checked up in traffic, allowing Carpenter to surge to the front before the pair pitted together with 36 tours remaining.
Carpenter beat Power out but the Australian's race was soured when he was pinged for pitlane speeding after locking up coming into pitlane.
He served his drive-through immediately with his race at the front seemingly gone.
Then a late race caution saw Penske call Power in from sixth position for fresh tyres, a gamble which paid off as the series leader rocketed to the finish for the final two green laps.
"What an awesome call by my team to get tyres. I screwed up again, that's four drive throughs in five races. That's not good enough," Power said.
"I was just happy to get back to second. It was just an awesome last lap."
Simon Pagenaud finished fourth followed by Scott Dixon, Tony Kanaan, and Ryan Briscoe with the Chip Ganassi trio having looked strong at different stages in the race.
Kanaan was the last runner to take the checkered flag on the lead lap in sixth.
The fourth Ganassi driver, Charlie Kimball was eighth from rookie Mikhail Aleshin and Helio Castroneves completed the top 10.
After a blistering start, Marco Andretti was an early retirement on lap 5 after the engine caught fire in its #25 Andretti Autosport car bringing out the first of three caution periods.
The race remained green until lap 121 when Sebastien Bourdais and Justin Wilson smacked the wall at turn 4 with Wilson claiming he was squeezed on the inside apron by the Frenchman.
Takuma Sato's AJ Foyt Honda then caught fire bringing out the final caution with seven to go.
Power now moves to 370 points with Castroneves on 331 while Ryan Hunter-Reay, who retired on lap 136 with mechanical problems, on 310.
See below for Texas results
| | | | |
| --- | --- | --- | --- |
| 1 | Ed Carpenter | Carpenter/Chev | 248 |
| 2 | Will Power | Penske/Chev | 248 |
| 3 | Juan Pablo Montoya | Penske/Chev | 248 |
| 4 | Simon Pagenaud | Schmidt/Honda | 248 |
| 5 | Scott Dixon | Ganassi/Chev | 248 |
| 6 | Tony Kanaan | Ganassi/Chev | 248 |
| 7 | Ryan Briscoe | Ganassi/Chev | 247 |
| 8 | Charlie Kimball | Ganassi/Chev | 247 |
| 9 | Mikhail Aleshin(r) | Schmidt/Honda | 247 |
| 10 | Helio Castroneves | Penske/Chev | 247 |
| 11 | Josef Newgarden | Fisher/Honda | 247 |
| 12 | Graham Rahal | Rahal/Honda | 246 |
| 13 | Carlos Munoz(r) | Andretti/Honda | 245 |
| 14 | Sebastian Saavedra | KV/Chev | 244 |
| 15 | James Hinchcliffe | Andretti/Honda | 244 |
| 16 | Jack Hawksworth(r) | Herta/Honda | 244 |
| 17 | Carlos Huertas(r) | Coyne/Honda | 244 |
| 18 | Takuma Sato | Foyt/Honda | 238 |
| 19 | Ryan Hunter-Reay | Andretti/Honda | 135 |
| 20 | Sebastien Bourdais | KV/Chev | 118 |
| 21 | Justin Wilson | Coyne/Honda | 118 |
| 22 | Marco Andretti | Andretti/Honda | 3 |
Points standings
| | | |
| --- | --- | --- |
| 1 | Will Power | 370 |
| 2 | Hélio Castroneves | 331 |
| 3 | Ryan Hunter-Reay | 310 |
| 4 | Simon Pagenaud | 279 |
| 5 | Marco Andretti | 235 |
| 6 | Carlos Muñoz | 227 |
| 7 | Juan Pablo Montoya | 223 |
| 8 | Scott Dixon | 214 |
| 9 | Tony Kanaan | 189 |
| 10 | Justin Wilson | 182 |
| 11 | James Hinchcliffe | 181 |
| 12 | Sebastien Bourdais | 180 |
| 13 | Ryan Briscoe | 179 |
| 14 | Charlie Kimball | 169 |
| 15 | Mikhail Aleshin | 163 |
| 16 | Jack Hawksworth | 156 |
| 17 | Takuma Sato | 151 |
| 18 | Josef Newgarden | 151 |
| 19 | Graham Rahal | 147 |
| 20 | Carlos Huertas | 146 |
| 21 | Sebastian Saavedra | 138 |
| 22 | Mike Conway | 122 |
| 23 | Ed Carpenter | 104 |
| 24 | Oriol Servia | 88 |
| 25 | Kurt Busch | 80 |
| 26 | JR Hildebrand | 66 |
| 27 | Sage Karam | 57 |
| 28 | James Davison | 34 |
| 29 | Jacques Villeneuve | 29 |
| 30 | Alex Tagliani | 28 |
| 31 | Townsend Bell | 22 |
| 32 | Pippa Mann | 21 |
| 33 | Martin Plowman | 18 |
| 34 | Buddy Lazier | 11 |
| 35 | Franck Montagny | 8 |