Travis Robinson takes Finke prologue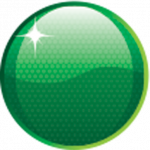 Travis Robinson and Paul Currie have dominated the Prologue for the 2014 Tatts Finke Desert Race.
Robinson, driving the #13 JIMCO OBR Nissan 3500cc PRO buggy, clocked 4:59s over the 8.3km circuit to be 11s faster than Victorian son and father Shannon and Ian Rentsch.
Nissan powered JIMCO PRO buggies also filled third and fourth fastest placings with David Fellows/Mark Bergamin (#92) from South Australia edging Jack Rhodes and David Pullino (#91) by one second.
The #871 X4WD Mitsubishi Triton 2000cc machine of Queenslanders Clayton Chapman and Adam McGuire finished in fifth position with a time of 5:15s.
Fastest Trophy Truck was South Australian crew and 2012 Tatts Finke
Desert Race winner Brad Gallard/Scott Modistach in the #454 Geiser Brothers Chev 6000cc in 6th position followed by Beau Robinson/Ken Skinner from WA #413 Geiser Brothers Trophy Truck Chev 6000cc, both clocking 5:18s.
Last year's Tatts Finke Desert Race winner Hayden Bentley in his single seater #2 Racer Buggy Cadilac 3500cc qualified in 9th position with a time of 5:22s.
In the bikes, Maitland rider Toby Price has returned to the Tatts Finke Desert Race in spectacular fashion by setting the fastest time in the prologue.
Price who has won the Australian classic desert race on two occasions (2010, 2012) was a non-starter last year as a result of serious injury when he broke three bones in his neck while practicing for the Baja 500 in the USA.
His time today aboard the #299 KTM 500 EXC was 5:14s.
South Australia's Ivan Long (#5 KTM 500 EXC) and Daymon Stokie (#X97 Honda CRF450) from Alice Springs both recorded a time of 5:16s to gain second and third spots.
Long finished fifth outright in last year's event while Stokie was sixth home in the race in 2012.
Fourth and fifth spots in prologue went to Alice Springs rider David Walsh (#X94 Honda CRF450) and Bathurst's Ben Grabham (#11 KTM 500 EXC) who both completed the course in a time of 5:18s.
Last year's bike winner Todd Smith f(#1 Honda CRF450R) was sixth with a time of 5:19s while his brother Jacob Smith (#2 Honda CRF450R) who was on the podium in second position in 2013 was in 10th position.
Michael Walsh from Alice Springs (#13 Honda CRF) was awarded seventh position.
Alice Springs riders Caleb Auricht (#7 Honda CRF450R) and Jack Dooley-McDonnell (#6 Honda CRF450) finished eighth and ninth respectively.