Kurt Kostecki chases US Dream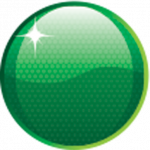 Western Australian teenager Kurt Kostecki will be heading to the US to chase a dream NASCAR career.
Kostecki will join his cousin Brodie Kostecki to compete in the NASCAR K&N Series for the remainder of the year.
Brodie has been based in America for several years now with several successes in the fourth-tier NASCAR bracket.
"It is a very exciting opportunity that lays ahead of me, and one that came as somewhat of a surprise," said Kosteck.
"I'd focused on this year in karting and hoped to head back to Europe at some stage later in the year but then the opportunity came up in America to race alongside my cousin Brodie and I can't wait to get over there."
He will compete in several local races in a Late Model in North Carolina before moving into the K&N machinery shortly after.
"I'm really looking forward to building my skills by driving a car that I'm not used to, learning about the car and working with the guys on the team.
"My schedule is yet to be finalised but it will be in the up and coming weeks.
"I can't thank my family enough for all their support and the support from everyone here in Australia, I am very grateful."
Kostecki, who will be based in Mooresville, Charlotte, says that he has drawn inspiration from fellow Australian Marcos Ambrose's success in NASCAR.
"Marcos Ambrose is an inspiration to me because he is Australian.
"He packed up his life in Australia to move to the US to chase his dream which is exactly what I am doing," added Kostecki.
"I will be living not far from a new go kart track in Mooresville so it will be good to go back to my roots every now and then as well."
Kostecki heads to North Carolina on Wednesday.