Denny Hamlin delivers Pocono 400 pole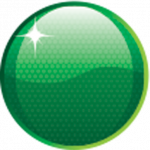 Denny Hamlin will start from pole position for the Pocono 400 after setting a track record to beat Kurt Busch to the fastest time.
It is Hamlin's second pole of the season, third at Pocono and 19th of his career.
The Joe Gibbs Racing driver has won four times at the 2.5 mile track known as the 'Tricky Triangle'.
"We really just made the car a lot better," said Hamlin.
"Each session, our balance got a little bit better and we were able to get a little bit more speed out of it.
"That's what you want to do, you want to play it just enough in the first few rounds and then in the final round you go all-out. It's good to have a good Friday.
"It's good to get a track record and have that No. 1 pit stall, that'll pay dividends on Sunday, and I have the best pit crew on pit road. So hopefully, this lends itself to a great win on Sunday."
Brad Keselowski's strong run in qualifying this year continued with the third fastest time and he will share the second row with Kevin Harvick.
Behind them will be Jeff Gordon and Kyle Busch.
Jimmie Johnson, the defending race winner and the winner of the past two Sprint Cup races, did not advance to the final round of qualifying and will start 20th.
Among the notable drivers not to make it past the first round of qualifying were Matt Kenseth, Kasey Kahne and Australia's Marcos Ambrose who will start from 29th.
"I knew early in the qualifying run we were tight," said Ambrose.
"You can't work on the chassis during the qualifying session so we had to do the best we could on a second run.  We were faster, but still tight.
"We will just now concentrate on our race trim and for Sunday's race.  We will keep fighting."
A red flag was displayed with nine minutes left in Round 1 of the three-round qualifying after Dave Blaney spun in Turn 1.
However Blaney is assured of a start in the race with 43 cars entered for the event.
Crews will get a further two practice sessions tomorrow before Sunday's race.
VIDEO: Hamlin scores pole at Pocono
QUALIFYING: Pocono 400 – Pocono Raceway 
| | | | | | | | |
| --- | --- | --- | --- | --- | --- | --- | --- |
| POS | Car # | Driver | Make | Sponsor | MPH | Best Time | Behind |
| 1 | 11 | Denny Hamlin | Toyota | FedEx Ground | 181.415 | 49.610 | Leader |
| 2 | 41 | Kurt Busch | Chevrolet | Haas Automation | 181.408 | 49.612 | –0.002 |
| 3 | 2 | Brad Keselowski | Ford | Redd's | 181.316 | 49.637 | –0.027 |
| 4 | 4 | Kevin Harvick | Chevrolet | Budweiser | 180.832 | 49.770 | –0.160 |
| 5 | 24 | Jeff Gordon | Chevrolet | Drive to End Hunger | 180.513 | 49.858 | –0.248 |
| 6 | 18 | Kyle Busch | Toyota | M&M Peanut Butter | 180.458 | 49.873 | –0.263 |
| 7 | 22 | Joey Logano | Ford | Shell Pennzoil | 179.827 | 50.048 | –0.438 |
| 8 | 88 | Dale Earnhardt Jr | Chevrolet | National Guard | 179.565 | 50.121 | –0.511 |
| 9 | 55 | Brian Vickers | Toyota | Aaron's Dream Machine | 179.548 | 50.126 | –0.516 |
| 10 | 99 | Carl Edwards | Ford | Kelloggs / Cheez-it | 179.383 | 50.172 | –0.562 |
| 11 | 3 | Austin Dillon | Chevrolet | Dow | 179.326 | 50.188 | –0.578 |
| 12 | 14 | Tony Stewart | Chevrolet | -Mobil 1/ Bass Pro Shops Chevrolet | 179.126 | 50.244 | –0.634 |
| 13 | 16 | Greg Biffle | Ford | 3M | 179.258 | 50.207 | –0.597 |
| 14 | 42 | Kyle Larson | Chevrolet | Target | 179.229 | 50.215 | –0.605 |
| 15 | 31 | Ryan Newman | Chevrolet | WIX Filters | 179.072 | 50.259 | –0.649 |
| 16 | 10 | Danica Patrick | Chevrolet | GoDaddy | 179.051 | 50.265 | –0.655 |
| 17 | 78 | Martin Truex Jr | Chevrolet | Furniture Row | 178.976 | 50.286 | –0.676 |
| 18 | 1 | Jamie McMurray | Chevrolet | Cushman/Cessna | 178.919 | 50.302 | –0.692 |
| 19 | 15 | Clint Bowyer | Toyota | RK Motors Charlotte | 178.777 | 50.342 | –0.732 |
| 20 | 48 | Jimmie Johnson | Chevrolet | Lowe's / Kobalt Tools | 178.678 | 50.370 | –0.760 |
| 21 | 47 | AJ Allmendinger | Chevrolet | Clorox | 178.288 | 50.480 | –0.870 |
| 22 | 43 | Aric Almirola | Ford | Nathan's Famous | 178.144 | 50.521 | –0.911 |
| 23 | 27 | Paul Menard | Chevrolet | Moen / Menards | 178.031 | 50.553 | –0.943 |
| 24 | 51 | Justin Allgaier | Chevrolet | BRANDT Professional Agriculture | 177.288 | 50.765 | –1.155 |
| 25 | 13 | Casey Mears | Chevrolet | No. 13 GEICO Chevrolet SS | 178.045 | 50.549 | –0.939 |
| 26 | 20 | Matt Kenseth | Toyota | Dollar General | 177.968 | 50.571 | –0.961 |
| 27 | 5 | Kasey Kahne | Chevrolet | Great Clips | 177.908 | 50.588 | –0.978 |
| 28 | 17 | Ricky Stenhouse Jr | Ford | Zest | 177.830 | 50.610 | –1.000 |
| 29 | 9 | Marcos Ambrose | Ford | Stanley | 177.162 | 50.801 | –1.191 |
| 30 | 7 | Michael Annett | Chevrolet | Pilot Flying J Chevrolet | 176.308 | 51.047 | –1.437 |
| 31 | 40 | Landon Cassill | Chevrolet | Newtown Building Supplies Inc. | 176.025 | 51.129 | –1.519 |
| 32 | 34 | David Ragan | Ford | Taco Bell | 175.922 | 51.159 | –1.549 |
| 33 | 32 | Travis Kvapil | Ford | CorvetteParts.net | 175.867 | 51.175 | –1.565 |
| 34 | 23 | Alex Bowman | Toyota | Dr. Pepper Toyota Camry | 175.675 | 51.231 | –1.621 |
| 35 | 38 | David Gilliland | Ford | Long John Silver's | 175.613 | 51.249 | –1.639 |
| 36 | 36 | Reed Sorenson | Chevrolet | Theme Park Connection | 174.958 | 51.441 | –1.831 |
| 37 | 98 | Josh Wise | Chevrolet | Phil Parsons Racing | 174.747 | 51.503 | –1.893 |
| 38 | 44 | J.J. Yeley | Chevrolet | All City Leasing & Warehousing | 173.970 | 51.733 | –2.123 |
| 39 | 66 | Timmy Hill | Toyota | Land Castle Title | 173.260 | 51.945 | –2.335 |
| 40 | 26 | Cole Whitt | Toyota | Burger King Toyota Camry | 172.808 | 52.081 | –2.471 |
| 41 | 83 | Ryan Truex | Toyota | Burger King Toyota Camry | 172.453 | 52.188 | –2.578 |
| 42 | 33 | Alex Kennedy | Chevrolet | Dream Factory | 169.693 | 53.037 | –3.427 |
| 43 | 77 | Dave Blaney | Ford | Amy R Fochler Veterans Law Attorney,LLC-www.valor4vets.com | 0.000 | 0.000 | -49.610 |