Weather and wildlife obstruct Suzuki's PI test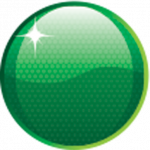 Inclement weather and a gaggle of geese hampered Suzuki's three-day MotoGP test at Phillip Island as they continue to prepare for a return to grand prix racing next year.
The Japanese manufacturer had hoped to bank crucial miles to develop its new MotoGP machine, but several rain showers limited test rider Randy De Puniet and World Superbike star Eugene Laverty to less than 40 laps each day.
A group of geese located on the circuit also interrupted the test when one bird strayed onto the track causing De Puniet to fall. However, the Frenchman did manage to record 72 laps during the test.
The slippery track conditions also caught out Irishman Laverty, who eventually completed 37 laps on the bike.
Despite the truncated test, which concluded on Thursday, De Puniet believes the team have made some progress with the bike's suspension and traction control systems.
"Overall we were slightly luckier than in the test at Argentina last month, as at least we could test for more than two hours, but we had to wait most of the time for the track to dry out," said De Puniet.
"The track conditions weren't ideal, though, because of the low temperatures and also it was the first time for this new Suzuki bike here and we needed to make some adjustments.
"We also tested some Bridgestone tyres for the next Grand Prix and some suspension balance settings. On the electronics side, I found the new traction control strategies to be very good and it was a step forward for us."
Suzuki are yet to unveil its riders for the 2015 MotoGP campaign although it is understood De Puniet and Honda's Dani Pedrosa are high on the list of the team's targets.