Lindbom primed for karting guest appearance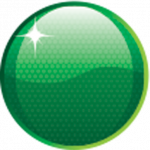 Dual Castrol EDGE CIK Stars of Karting Champion Kristian Lindbom will make a guest appearance at the top level of karting at the Hume International Raceway from June 14-15.
Lindbom, who has competed in the Dunlop V8 Series over the past few years, will line up in the highly-competitive KZ2 class at Round 3 of the 2014 Championship at Puckapunyal, Victoria.
After winning back-to-back junior Championships in 2003 and 2004, Lindbom ventured into the Formula Ford, Formula 3 and eventually the Dunlop V8 Supercars Series ranks over the past decade.
Lindbom is equal fifth on the all-time winners list but is under no illusions about the competitiveness of the Championship.
Lindbom will be campaigning an Energy kart owned by Walkinshaw Racing V8 full-timer Nick Percat on the circuit that Lindbom won the 2004 National Championship in the Junior Clubman class.
"Nick and I have spent a fair bit of time together at the kart track over the past few years since he got his kart.
"Until now he's been doing most of the driving but with his commitments full-time in the V8 Championship this year with Walkinshaw Racing he was unable to race, so he asked me if I wanted to have a crack," said Lindbom.
"It's a great opportunity to race in one of the most challenging machines that I've ever driven against some very tough competition.
"I've always kept an eye on karting while I've been racing other forms of motorsport, the talent that is around in the Stars of Karting these days is incredible and I hope that I can get out there and be competitive.
"I haven't raced at this level for almost a decade now but one thing I do have in my favour is that I know the Puckapunyal track layout – but things will be a lot faster than I remember them given I'll be doing about 40 km/h faster than I was in a junior kart."
Lindbom is one of 24 drivers to be lining up in the KZ2 class at the event that currently has reigning champion Joey Hanssen leading the chase for the John Pizarro Perpetual trophy.
After a coming together with Hanssen in the final at the previous round, second placed David Sera will be out to topple his rival at Puckapunyal on a circuit that he has enjoyed significant success at during his successful career.
In the KF2 class, the racing will be just as intense with Bundaberg driver Troy Loeskow holding a slender four-point lead in the Championship standings over reigning champion Matthew Waters entering the mid-point of the five-event calendar.
Darwin driver Bryce Fullwood also holds a slender lead in the KF3 points standings with Round One winner Jayden Ojeda six points adrift in second place.
Practice will be held on June 13 ahead of the qualifying heats from 8:30am on June 14.
The finals will be contested from 8:30am on June 15.
Entry for spectators is free.
All of the action from the finals on June 15 will be streamed live and exclusive on Speedcafe.com.