Leanne Tander returns to national Formula Ford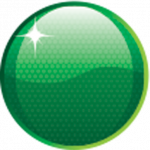 Leanne Tander will rejoin the national Formula Ford ranks at Winton next weekend, driving the same Stealth chassis she campaigned in the class 14 years ago.
Tander burst onto the Australian motorsport scene in 2000, becoming the first female to win a CAMS national championship race at that year's Phillip Island round.
She went on to finish third in the championship standings behind champion Luke Youlden and Rick Kelly.
After stints in the V8 Supercars Development Series and Formula 3, Tander has spent the last five years focussed on raising her children Scarlett and Sebastien.
Tander has made multiple Victorian State Series outings in the car since returning to the track mid-way through last year and says she's looking forward to stepping into the national series.
"I'm really enjoying it," she said of being back behind the wheel of the car.
"It (enjoyment) is why I have come back into Formula Ford.
"After I had the kids I did a race here and there but it takes a lot of effort to race when you have kids – you need to be very organised and I wasn't willing to get back into it, and put all the work in, unless I really loved it."
The car has been rebuilt by Leanne's husband, V8 Supercars star Garth, and will compete among four other Kent-powered cars within the 21-car entry for Winton.
The move to allow the older engines into the national series was made this year amid Formula Ford's move from CAMS championship to series status.
"If the series was still in the old format, we wouldn't be running but now they are allowing the Kent engined cars to run again, it makes sense," said Tander.
"I won the Kent class at Phillip Island (state series) and was quicker than some of the Duratec-powered cars.
"They are a good target and although the level might be a bit higher in the national series, it gives me something to chase. If I can get on the back of them, it would be good."
Tander says she plans to use the Formula Ford meeting to prepare for more racing next year.
"It's a great way for me to get back into the groove and driving competitively, feeling the car and competing," she said.
"I'm thinking about doing something a bit more serious next year so Formula Ford is a great way to redevelop my driving and get myself up to speed."
Spectrum driver James Golding leads the Formula Ford Series standings after proving the class of the field at Mallala's opening round last month.
Formula Ford will be joined on the Winton Shannons Nationals bill by the Kumho V8 Touring Car Series, Australian Sports Racer Series, Porsche GT3 Cup Challenge, Kerrick Sports Sedans Series and the Dial Before You Dig Australian Super Six Touring Car Series.