Kovacs returns for cameo V8 Utes run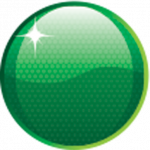 After a three-year absence Charlie Kovacs will return to the wheel of his Holden VE at Round 3 of the 2014 Australian V8 Ute Racing Series at Hidden Valley from June 20-22.
Kovacs, a long-standing shareholder, was one of the first drivers to compete in the series in 2001 and the first driver to reach 200 race starts.
The South Australian last raced in Perth in 2011 and his last full year in the Series was in 2010 where he kicked off the season racing with son Charlie junior in the 'Ten Years of Legends' event.
"It's great to race alongside your son and work as a team, it was a lot of fun racing alongside Junior," Kovacs said.
Kovacs is looking forward to his sixth appearance at the Darwin circuit.
"Darwin is a great place, great atmosphere, great people and the weather is great, I've always enjoyed racing there.
"(It's) interesting to see where competition is at and how the category has progressed over the years."
Kovacs said he is also eyeing a start in Townsville next month following his Darwin return.
"I've got the opportunity and time now to get back in my car and I'm looking forward to the experience. Either myself or junior will race the car at Townsville," he said.
Kovacs junior has raced the family Ute a few times over the years including recently at the Clipsal 500 earlier this year.