Family first fires up Finke Desert Race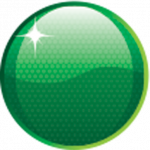 An enduring family tradition in the Tatts Finke Desert Race will continue this weekend when teenager Isabelle Hall starts the iconic event.
Hall, 18, is the second eldest daughter of Finke legend Rick Hall who will also be competing this year as reportedly the first daughter and father bike team.
Rick Hall, an Alice Springs resident for 34 years, has been involved in the Finke Desert race since 1985.
During those years he has either been a crew member for other riders, been a volunteer official, a buggy navigator and has notched 17 starts in the event.
The modest Hall has been 'king of the desert' by winning the bike section of the event twice (1999 & 2002) and is the last man to win on a 500cc two-stroke machine.
His impressive resume also includes two second places, a third placing and two fourth outright results.
Daughter Isabelle will break the ice competing in her first Finke event while taking a gap year in Alice Springs after completing Year 12 at Loreto College in Adelaide.
After serving as a volunteer at the Finke for six years she will compete in Class 4 Bikes (up to 250cc four stroke) on a Honda CRF250 while her dad will run in Class 7 Bikes (for seniors 40-44 years) on a Honda CRF450.
The 2014 Finke Desert Race runs from June 7-9.