Australian students vie for F1 engineering prize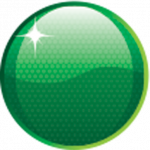 Two Australian university students have been named among 12 finalists vying to win engineering roles at the Infiniti Red Bull Racing Formula 1 team.
Melbourne students Christien Blencowe (25) and Andrew Trathen (22) have been selected from over 1,500 applicants to the Infiniti Performance Engineering Academy initiative.
The final dozen are set to fly to the United Kingdom for a series of interviews and practical tests at Infiniti's European Technical Centre at Cranfield and the team's factory in Milton Keynes.
Three will win 12 month engineering contracts with the F1 outfit, which will include working at next year's British Grand Prix.
"We have spent the last few weeks reviewing the applications. The quality of them has been very impressive," said the global director of Infiniti's F1 operations, Andreas Sigl.
"It was very encouraging to see such interest from so many young engineers from around the world and we look forward to finding the next big Formula 1 engineering talent in the final stage of the process."
The winners will be announced by Red Bull's chief designer Adrian Newey in the lead-up to this year's British race.
"The Infiniti Performance Engineering Academy is an exciting initiative for young engineering students to become inspired and realise their dream of working in the pinnacle of motorsport, Formula 1," he said of the program.
"Judging by the applications submitted, it is great to see so much passion and enthusiasm from our engineers of the future."
The 12 finalists have already undertaken four levels of assessments, including an essay project that was reviewed by members of the F1 team's engineering group.
Australia had been earmarked alongside Malaysia, Hong Kong, Singapore, China, Russia, the United Arab Emirates, Germany, the United Kingdom, Mexico and the United States as "focus markets" for the competition.
See Infiniti's video below for more on the Performance Engineering Academy