Stoner elects against more MotoGP testing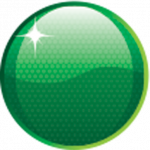 Casey Stoner will not form part of Honda's MotoGP test team this season as he aims to have a "complete break" from motorsport.
Having quit the MotoGP World Championship at the end of 2012, Stoner combined a V8 Supercars Dunlop Series tilt with four Honda development tests last year.
While Honda officials had hoped to again enjoy the feedback of the two-time world champion during 2014, Stoner says he's elected against taking up the offer.
"Lots of people have asked if I'm going to be doing any testing, but I decided not to do anything this year, to have a complete break," he wrote in a blog post for British outlet BT Sport.
The 28-year-old isn't, however, ruling out joining the manufacturer for a single hit-out after rain hampered much of last year's running.
"I told (Honda vice-president Shuhei) Nakamoto san and Livio (Suppo, team manager) that I would like to do a test for them – if they need me to – out of goodwill, as last year many of my contracted test days were a wash out with bad weather, so I felt guilty for being paid not to ride," added Stoner.
"So we'll see if that comes off."
The 38-time MotoGP race winner stressed that he holds no regrets over walking away from his full-time ride with Honda.
"I really needed some time off," he wrote. "I don't regret my decision, not even for a second."
He does, however, describe jumping into the Dunlop Series last year as a mistake.
Driving a Red Bull-backed Triple Eight Holden, Stoner finished 18th in the series after a season peppered with incidents.
As was the case with MotoGP, Stoner says it was the off-track commitments that turned him off the series.
"If I'm honest, I didn't expect things to progress so quickly," he said of his transition to V8 Supercars.
"I imagined a few tests in 2013 and then see how I was getting on towards the end of the year.
"However, before I knew it things had accelerated and there was an option for me to take part in the Dunlop Series – feeder to the V8's.
"I decided "what the heck" and went for it. With hindsight it was too much too soon – I should have taken the whole of 2013 off to re-evaluate things and take my time.
"I enjoyed some of the racing but many factors existed that were the contributing reasons to my leaving MotoGP.
"The PR commitments were intense and many more than I had planned for my year off!"