IndyCar backflip on Chevrolet penalties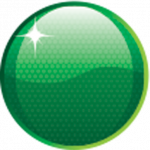 A $20,000 fine which also carried a 10 manufacturer point penalty levelled at Chevrolet following the Indianapolis road course event last month has been rescinded.
Chevrolet had announced it would appeal the original claims after the series found the engine supplier had violated engine regulations pertaining to torque and traction control.
The resolution follows IndyCar's review of the May 12 penalties under the series review process that was introduced for the 2014 season as defined in the Verizon IndyCar Series rulebook.
In a separate development, the series issued a 10-point penalty on Chevrolet in the Manufacturers Championship following an engine change to Juan Pablo Montoya's #2 Team Penske car at the Detroit grand prix last weekend.