Fans embrace Volvo V8s in Speedcafe survey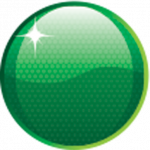 Speedcafe.com readers have sprung to the corner of the newest manufacturer in V8 Supercars, with Volvo receiving strong support in the second annual Motorsport Survey.
Over 6,000 people have filled in the extensive survey, which remains open until tomorrow night (11.59pm Australian Eastern Standard Time, Thursday June 5).
CLICK HERE to have your say in The Motorsport Survey 2014
Readers have to date voted the Valvoline-backed Volvo S60s as the best looking cars on the 2014 V8 Supercars grid.
The blue-hued cars have received almost a quarter (24.8 percent) of the total vote for 'best livery', beating heavyweight Holden squads the Holden Racing Team (17.4 percent) and Red Bull Racing Australia 13.8 percent.
Ford Performance Racing's Pepsi Max Crew Falcons (12.7) percent and Erebus Motorsport's Mercedes-AMGs (6.5 percent) complete the top five.
While unable to topple established players Holden and Ford, Volvo is also fairing best of the 'foreign' manufacturers with readers asked which V8 Supercars marque they support.
Of those to throw their support behind a manufacturer, Holden has to date scored 30.8 percent of the vote from Ford (25.2 percent), Volvo (14.0 percent), Mercedes-AMG (5.9 percent) and Nissan (3.5 percent).
Volvo Polestar Racing owner Garry Rogers believes that a number of factors have combined to create a strong connection between Volvo and the Australian public in the Swedish brand's first year in V8 Supercars.
"I think a lot of that is the fact that they were the least likely contenders," he said when told of the survey response.
"A lot of people still have the bowling hat jokes and the sports coats and all of that, but the public has really embraced them.
"I'd like to think that a part of that as well is the fact that we were in some ways the least likely team that would be racing Volvos.
"Some might have expected us to be running Cadillacs or hotrods or something because we're known as larrikins.
"We've really managed to show that Volvos can be fun."
Those who fill out The Motorsport Survey are in the running to win the ultimate motorsport weekend on the Gold Coast through Porsche Carrera Cup Australia.