Miller questions consistency after penalty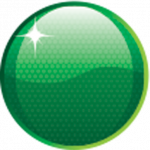 Australian motorcycle star Jack Miller has questioned the consistency of Race Direction after being issued with two penalty points for causing a final lap crash at Mugello.
The Queenslander's impressive start to the Moto3 season came to an abrupt halt at the Italian circuit on Sunday when he caused a multiple rider accident on the last lap.
A late lunge heading into turn one saw him clip the rear wheel of Miguel Oliveira which caused Miller to fall and take Alex Marquez and Enea Bastianini with him.
Miller's move was immediately placed under investigation by Race Direction with officials issuing the Aussie with two penalty points for his part in the crash.
The Red Bull KTM rider, who has won three of the six races this season, accepted the blame for the accident, but was unhappy with the penalty decision.
Miller, who is poised to moved up to Moto2 next season, believes there has been a lack of constency in the penalties this season claiming several incidents in previous races have gone unpunished.
"I said there's no consistency whatsoever. It's a joke," Miller told motomatters.com.
"I went in there a little bit too aggressive, trying to overtake too many people at once,' Miller said.
"There was a bit of room there, and I went for it, but Oliveira closed the door. I touched his rear tyre, stood it up and almost had it, then Marquez ran in to me from behind. It was completely my fault."
Although disappointed by the outcome, Miller says he has no plans to alter his approach to future races.
"I go for it again, but I do it a little bit smarter," added Miller.
"If you see a gap, you go for it. If you don't do that, then what the hell are you doing out there? I'm here to win races."
Miller holds a five point lead in the Moto3 standings ahead of the seventh round of the season at Spain's Catalunya on June 14-15.